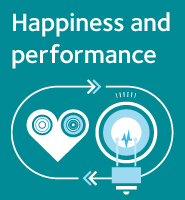 Organisations can counteract this 'two year itch' by harnessing and retaining managers' early energy and enthusiasm with timely training over this crucial period said Charles Elvin, CEO, Institute of Leadership & Management.
(PRWEB UK) 21 November 2012
New research published today by the Institute of Leadership & Management (ILM) shows UK managers are happiest during the first two years spent at an organisation. The report uncovered evidence of a 'two year itch' that is harming the productivity of UK plc, with managers' happiness and performance decreasing significantly across the board after this point. The pursuit of happiness: positivity and performance among UK managers is the first ever management diagnostic produced by ILM.
The study, which asked over 1,000 managers to assess themselves and their teams in terms of confidence, happiness and performance, revealed that stress can actually have a positive impact on productivity in the workplace. Almost nine out of ten (87%) managers who rated their team's performance highly also described their staff as 'somewhat' or 'not very' stressed, compared to just 5% whose staff were 'very stressed' and 8% who were 'not at all stressed'. This highlights the challenge for organisations and managers to maintain the right level of stress, enough to focus and energise, without being so great that it affects wellbeing and performance.
The research reveals that happy managers are better managers overall. When asked to rate their own performance, the top 10% of managers were also the happiest, with a happiness rating of 86 out of 100, while the bottom 10% of performers rated themselves as least happy at 30 out of 100.
It also found that managers with happy and low-stressed team members were happier and less stressed themselves, indicating that both happiness and stress radiate up and down through organisations.
The survey shows a clear link between training and development, and the happiness and performance of both managers and their teams. Managers with clear access to progression and development pathways were shown to be happier and performing at a higher level than those with less access.
The report examines a range of other factors that affect managers' happiness, such as size and sector of the organisation they work for, their level of seniority and the size of the team they manage, with the aim of determining the optimum conditions in which UK managers should thrive. It found that the happiest managers:

work in small organisations (less than 20 employees);
manage larger teams (more than ten reports); and
are either very senior (for example at CEO level); or
have been with their organisation for less than two years