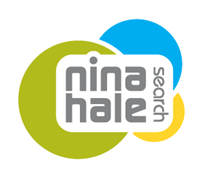 Minneapolis, MN (PRWEB) November 20, 2012
Nina Hale Inc. (NHI), a digital direct marketing agency, rated one of the "Best Places to Work" in 2011 and 2012 by the Minneapolis St. Paul Business Journal and one of Minnesota Business's "100 Best Companies To Work For," prides themselves on attracting a highly qualified staff. The agency focuses on SEO, paid placement, analytics, content marketing and social media consulting for clients.
Lizzy Wilkins comes to NHI's analytics group as a Data Scientist. Lizzy's background emphasizes digital media strategy, measurement systems, consumer insights, mobile marketing, shopper marketing, forecasting and modeling data, and formal testing methodologies for media. Tess Fellman joined Nina Hale Inc. as their Sales and Marketing Assistant. Tess began her career as NHI's Sales and Marketing Intern and graduated from the University of St. Thomas with a bachelor's degree in marketing.
Troy Lightfield, Neil Olinger, and Justin Young join NHI's search team. Troy and Neil are both Senior Search Managers with 6 years of experience in search engine and digital marketing. Prior to NHI Troy worked at Brandpoint handling all of the company's internal search needs, including training and oversight, keyword research, and content strategy. Previously Neil worked at Digital River as a Program Manager developing and implementing paid search and conversion rate optimization strategies and tactics for clients internationally and domestically. Over the past few years Neil's focus has been on e-commerce and direct response marketing. Justin Young comes to NHI as a Senior Search Specialist where his focus is on data and testing conversion strategies within paid search campaigns.
Nina Hale Inc. is a Minneapolis digital direct marketing agency with 28 employees and over 100 combined years of digital direct marketing expertise. NHI offer services in digital marketing, e-commerce strategy, search engine optimization, paid placement, social media, content strategy and copywriting. Everyday NHI plans, implements, and measures lead generation and e-commerce campaigns for over 50 companies, on over 100 projects. Nina Hale Inc. is a nationally certified woman-owned business (WBE).