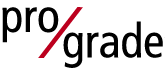 Probiotics have a number of health benefits.
NORTH PALM BEACH, FLORIDA (PRWEB) November 20, 2012
Irritable bowel syndrome, a painful set of symptoms that can include diarrhea, cramping, gas, and bloating, may affect as many as one in six people. Known as IBS, the cause of the condition is not clear. But research has shown that probiotics, such as those found in Prograde Nutrition's new health drink Genesis, can relieve the symptoms.
Probiotics are live, cultured bacteria that increase the colonies of "good bacteria" in the human digestive tract. These bacteria play an essential role in digestion, absorbing nutrients and fighting off disease.
Get Prograde, a nutrition company that uses cutting edge research to formulate scientifically proven health supplements, chose to include probiotics in Genesis in part because of their ability to help IBS sufferers, according to Jayson Hunter, Prograde's director of research.
"Probiotics have a number of health benefits," Hunter said. "They fight off bacterial infections and they aid in weight loss. But the fact they relieve this incredibly painful condition blew us away."
IBS is unusual among bowel conditions because it's not caused by a foreign object or a specific germ. The condition may be triggered by stress or a bacterial infection, and once it sets in can be so severe that sufferers avoid social situations for fear of embarrassment.
Genesis is a drink mix that can be consumed one time during the day. Generally, first thing in the morning or last drink at night. It includes fruit and vegetable extracts, antioxidants, nutritional, appetite controlling glucomannan, and dietary fiber as well as live probiotics.
"We made it to be an all-in-one solution," Hunter said. "It's hard to follow every health trend and take a million supplements, so now you don't have to. One Genesis a day has you covered."
About Prograde
Prograde Nutrition was founded by fitness experts who wanted to find higher quality supplements for their clients. Prograde emphasizes careful scientific research and testing, and distributes its supplements only through qualified medical and health professionals. Information can be found at http://www.getprograde.com/probiotics-and-IBS.html.