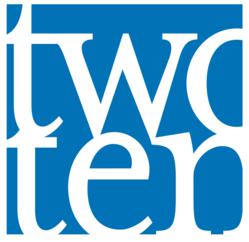 We came home to find our whole neighborhood destroyed - it looked like a third world country
Waltham, MA (PRWEB) November 21, 2012
The footwear industry's charitable foundation, Two Ten Footwear Foundation, has been working overtime to meet the emergency relief needs of footwear families in areas severely affected by Hurricane Sandy.
"We continue to receive emergency calls related to Sandy, although we are seeing a slow decline. To date, Two Ten has delivered over $200,000 in emergency relief aid to 360 footwear families in need of assistance. We are already outpacing records set by Hurricane Katrina and are now projecting to deliver $270,000 in emergency relief aid" said Neal Newman, President of Two Ten.
While Sandy-related news is on the decline, hundreds of footwear families continue to try and manage the devastation that occurred only four weeks ago. "We came home to find our whole neighborhood destroyed – it looked like a third world country. Everyone was throwing all their possessions into the street due to water damage." Says Phylis, a thirty six year industry veteran and emergency relief recipient.
"I have witnessed first hand the suffering and devastation on Long Island. The stories and pictures do not tell the real story of living for weeks without power and I am appreciative of [Two Ten's] very generous donation to help me during this difficult time." – Roger, 30-year industry veteran.
To meet an increasing need, a compassionate footwear industry has rallied behind the Two Ten Hurricane Sandy Appeal with generous donations totaling over $106,000, on the way to a goal of $125,000. Micro-Pak Ltd and Asics came through with large donations to get the ball rolling while Dansko, Zappos and Footwear Unlimited ran employee-giving campaigns to support the cause. "We want to send out a big thank you to our Sandy Appeal Donors who all, on short notice, came together to help us reach more footwear folks who had nowhere else to turn" - says Neal Newman.
If you would like to contribute a gift to help the Foundation reach every footwear family in need, please go to http:// [ https://www.twoten.org/donate/donate-online.aspx.
"With your donation we let those in need know that they are not alone. Please do what you can to help." - Martin Berman, Micro-Pak Ltd Managing Director and $25,000 donor to the appeal.
About Two Ten Footwear Foundation
Two Ten Footwear Foundation is the charitable foundation for the U.S. footwear industry. Two Ten Foundation is America's only industry foundation; 100% funded by the footwear industry for footwear workers. Every dollar raised from the footwear industry goes right back to shoepeople and their families who need help. Founded in 1939, Two Ten has served hundreds of thousands of footwear workers with emergency financial assistance, confidential counseling, referrals to community-based social services, information about rights and benefits, higher education scholarships and sensational networking opportunities and programs that's strengthen footwear unity. Over the last twelve months, Two Ten received over 2,000 calls for help and distributed over $1.34 million in financial assistance and $700,000 in college scholarships.