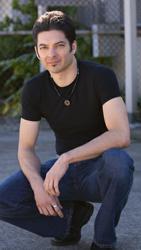 San Mateo, CA (PRWEB) November 29, 2012
Men who want to attract women would be wise to pay attention to the actors out there who have women lined up in droves, says Dating Expert Carlos Xuma in a new report on knowing when to call women.
"Anyone who thinks that actor Jeremy Renner has to work to get women is out of touch," Xuma says. "He may not have specific examples of when to call women, but what watching Renner does help a man with is how to exhibit alpha male traits that will garner a positive response when the guy does pick up that phone."
The Oscar nominee has women around the world swooning and men who want to be successful with women should study his characteristics and traits, Xuma says.
"Guys always want to know when they should pick up the phone to call a girl and there are guidelines for that, of course, but too many men skip the step right before that, which is how to build attraction beforehand so that when the girl sees his number on the phone, she wants to answer it and wants to engage in conversation and set up an in-person meeting," Xuma says.
According to Xuma, too many men put the cart in front of the horse. "The reality is if a guy hasn't laid the groundwork properly, such as exhibiting those alpha male traits that someone like Jeremy Renner does instinctively, then it doesn't matter when the guy calls or what he says; he's probably going to blow it."
To prevent that from happening, Xuma says, a guy needs to build attraction during that very first meeting and then after that, when he calls or what he says is practically irrelevant; guys who are confident and exhibit alpha male traits know that choosing when to call a woman is not as important as "how" and what they end up saying during that phone conversation.
"Some guys who have laid a groundwork for attraction can call moments after they meet a girl and be successful. Other guys can wait the prescribed forty eight hours and find they strike out," Xuma says in his report on when to call women. "So, it is much less a matter of when and more a matter of building attraction during that first meeting and then keeping it going during that first conversation.
Carlos Xuma has been a dating expert and attraction adviser for more than 10 years and has appeared on ABC and CBS television, as well as Playboy radio. He also is the author of The Bad Boy Formula, Secrets of the Alpha Male, the Girlfriend Training Program, and numerous other books and articles. He has been recognized for his work sharing dating advice for guys, tips on pick up artist techniques, alpha male behavior, and how to talk to girls. He has spent years teaching hundreds of men how to attract women and when to call women on his website at http://www.datingdynamics.com.
For more information, visit Carlos Xuma's website at http://www.win-with-women.com