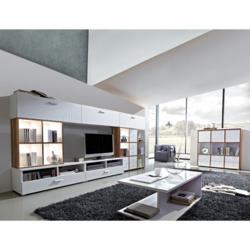 Make the Most of Your Living Room, With Exclusive Ranges of Modern Living room Furniture from FurnitureInFashion-Linea living room range
(PRWEB UK) 27 November 2012
When it comes to innovation and improvisation in furniture, no one can match the fantastic furniture collection of modern living room furniture by FurnitureInFashion. With exclusive ranges of living room furniture collections, FurnitureInFashion is now one of the leading brands in the UK.
The company has launched its exclusive Linea living room furniture collection for modern and contemporary homes. Living room is where a family spends maximum time and attends its guests as well. It is a place where people share their stories while snuggling up in the cozy sofas as they sip cup of coffee presented to them on a nice coffee table.
To complement this picture perfect ambiance of a living room, FurnitureInFashion has launched the Linea range which is now available in the catalogue of their website and at their showroom as well. "Linea living room range is a uniquely designed collection which can perfectly settle in any given living room. The versatility and contemporary designs will make your family time memorable and relaxing," said the owner and Manging Director of FurnitureInFashion Asad Shamim.
Linea living room range of FurnitureInFashion consists of several items including coffee table, TV stand, wall shelves, wall cabinet, cabinet door and drawer cabinet front. This range is basically available in the combination of opti white and Baltimore walnut. This range offers a beautiful coffee table in opti white glass top. It is an eye catching coffee table that can enhance the overall look of a living room. An elegantly designed coffee table can make a focal point in a living room and can be a great place to display ornaments as well. Linea range offers a multipurpose and elegantly designed TV stand in white color. Stylish Linea White TV stand comes with a drawer front in MDF. The TV stand has one drawer and 2 open shelves for storage purpose. This stand can further be increased in size by combining additional units. The drawer can be used to store remote controls and other gadgets. The open compartments provide ample space for other entertainment units. It is an ideal stand for Plasma, LCD and HiFi units.
Mr. Asad discussed the storage units and said, "We are offering Linea Baltimore walnut and whie wall shelves with ample storage space. One of the cabinets in this range offers 4 open compartments to store CDs/books or display ornaments. The other cabinet offers 9 open compartments which you can use to display and store several items. The cabinets have been provided with melamine surface in order to protect them from scratches and heat."
Linea living room range also offers Linea whie wall cabinet with stunning MDF doors and eye catching ands stylish handles. The range also offers while cabinet door with MDF front along with another white 2 drawer cabinet front with MSDF. Mr. Asad said, "We have taken special consideration in designing this range. We have tried to offer as much storage space as we can as the modern furniture is all about being multifunctional and practical. The storage solutions in this range will allow the homeowners to make the best and maximum use of space available."
Living room furniture collections of FurnitureInFashion are available at extremely reasonable prices with free home delivery service within the UK.
About FurnitureInFashion
FurnitureInFashion is a UK based online retail business. It supplies furniture items from its German based warehouse and has a showroom in Bolton, UK. The company provides everything from umbrella stand wall art and room dividers to bedroom, bar stools and computer tables. FurnitureInFashion offers excellent free delivery within UK and has a fantastic customer service as well. For further information and details about the sale, visit http://www.furnitureinfashion.net