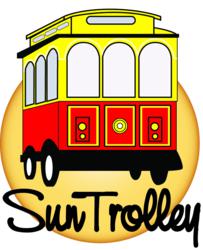 Fort Lauderdale, Florida (PRWEB) November 21, 2012
The Downtown Fort Lauderdale Transportation Management Association (TMA) will welcome Congresswoman Debbie Wasserman- Schultz as it's keynote speaker at the 18th Annual Transit Luncheon on Monday, December 3, 2012 at 12 Noon the Broward Center for the Performing Arts (201 Southwest 5th Avenue Fort Lauderdale, FL 33312).
A significant proponent for the WAVE streetcar project, Congresswoman Wasserman-Schultz will speak on current and future transit improvements in the TMA service area, including, Galt Ocean Mile, the Northwest Corridor, downtown Fort Lauderdale, Las Olas Boulevard, 17th Street Causeway, and the Fort Lauderdale beach area.
Additional speakers will include Greg Stuart, Executive Director of the Broward MPO (Metropolitan Planning Organization) and Fort Lauderdale Mayor, John P. "Jack" Seiler.
Tickets are $60 and include a multi-course lunch. To purchase tickets please contact the Sun Trolley office at 954-761-3543 or pzeiler(at)suntrolley(dot)com or visit http://tinyurl.com/c86vcnh.
The 18th Annual Transit Luncheon is hosted by the TMA Executive Board including, Commissioner Dale Holness, Commissioner Bruce Roberts, Commissioner Romney Rogers, Alan Hooper, Greg Stuart, Stephanie Toothaker, Bill Cross, Dana Pollitt, Melissa Milroy, Shelly Bradshaw, Fred Fazio, Robyn Chiarelli, Roosevelt Walters, and Steve Lucas.
The TMA Executive Board would like to thank event sponsors AMEC, Hooper Construction, Fuentes Rodriguez Consulting, Gunster, SYSTRA, United Street Car, SOJ, LTK, Transystems, Atlantic Bus Sales, Craven & Thompson, Parsons, and T. Y. Lin.
ABOUT TMA
Serving Fort Lauderdale's residents and visitors since 1993, the Downtown Fort Lauderdale Transportation Management Association (TMA) manages the Sun Trolley and administers the community bus service of the City of Fort Lauderdale. In addition to managing five routes, TMA oversees a carpooling service with incentives for employees who elect to carpool, connects Fort Lauderdale neighborhoods to Broward County Transit and TriRail, and coordinates employee transit programs in local businesses.