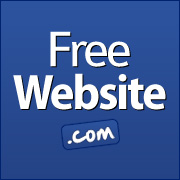 New York, NY (PRWEB) November 23, 2012
Today, FreeWebsite.com released an article citing how the launch of Google Fiber makes it even more essential for individuals and businesses to establish a professional online presence. Google Fiber is a pioneering, gigabit-per-second fiber Internet service that is 100 times faster than the national average. Customers may also bundle the Internet service with Google TV for a highly affordable price. It is currently only being tested in the two-state metropolitan area of Kansas City, but will expand if there is enough of a consumer demand for such high-speed services.
FreeWebsite.com recognizes that more and more people are gaining access to the Internet. Google Fiber is making it even easier for users to find everything they want online, whenever they want it. Individuals and businesses must establish a positive, professional online presence in order to direct traffic to the right places.
Individuals can use personal websites to post resumes, appropriate pictures, a personal blog, hobbies and interests, and basic information. Placing a personal URL on resumes and business cards is a great way to direct traffic to one professional looking site. Websites help businesses get to know their audience through target marketing. This makes it easier for businesses to understand their customers, and alter products and services to meet consumer demands.
A spokesperson from FreeWebsite.com stated, "The Internet is becoming available to more and more people every day. This fact makes it more important than ever for businesses and individuals to establish a professional online presence. Websites are a great way to direct traffic to one place, and should be fresh, original, and packed with pertinent content."
FreeWebsite.com combines customized expert web design with significant content to make both personal and business websites successful. The company helps its users increase traffic through search engine optimization and social media marketing tactics. Freewebsite.com provides outstanding customer service and offers a wide variety of plans that can fit any budget.
Read the article at: http://www.freewebsite.com/professional-online-presence-more-important-than-ever-as-google-makes-it-easier-for-millions-to-get-online/
About FreeWebsite.com: FreeWebsite.com breaks down barriers to website ownership by providing attractive, easy to maintain websites, complete with content, at a low price. To learn more, visit http://www.freewebsite.com.