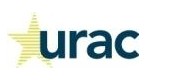 Decision to Promote Choice of Accreditors is a Real Game Changer for Consumers
Washington, DC (PRWEB) November 21, 2012
Yesterday's announcement that health plans participating on health insurance exchanges can choose URAC's accreditation and quality measures program further reinforces the administration's intent to leverage the best practices of the private sector to improve quality, facilitate comparison shopping, and complement strict state and federal oversight of health plans, URAC said today. URAC is a not-for-profit organization with over 20 years' experience providing accreditation services, including the accreditation of health plans.
"The Administration's announcement that health plans will have a choice of accreditation and quality measures programs further advances the use of well-tested, market-based best practices by health insurance exchanges," said URAC President and CEO Alan P. Spielman. "By allowing health plans to choose the accreditation and quality measures program best suited for the consumers they serve and encouraging competition for these services, the Administration has taken a significant step to ensure consumers have a choice of high-quality plans on health insurance exchanges. The announcement is a real game changer for consumers."
Health plans participating on exchanges can now meet the HHS requirement for accreditation by using programs offered by URAC, the National Committee for Quality Assurance (NCQA), or other accreditors that may be recognized by HHS in the future. Much like other public and private purchasers, exchanges can leverage accreditation to ensure consumers have a choice of high-quality health plans. URAC believes the Administration's decision will encourage increased participation of high-quality health plans on exchanges, and enhance a consumer's confidence in the health plan they choose.
URAC's process for developing accreditation standards is uniquely inclusive, actively seeking input and participation from a broad range of healthcare stakeholders, including consumers, physicians, hospitals, labor unions, pharmacists, nurses, employers, and the National Association of Insurance Commissioners (NAIC). As a result, URAC's accreditation programs focus on the areas of greatest importance to consumers, regulators, and payers; providing timely access to services, ensuring the quality of those services, and, most importantly, protecting the interests and rights of consumers when they seek services or otherwise interact with their health plan.
These stakeholders played an important role in developing URAC's health plan accreditation and quality measurement program, which will not only produce measures results, but will also provide health plans and exchanges a robust data analytics tool -- not offered by other accreditors – that URAC believes will set a new standard for measuring and improving care quality and consumer satisfaction.
Using publicly available, widely accepted measures from well-respected measurement development organizations was an important guiding principle as URAC developed its quality measurement program. We believe a measures programs developed in this manner will prove more valuable to consumers, health plans, and regulators than current programs being offered.
Ultimately, the value of URAC accreditation is twofold. When consumers see that their health plan has URAC's Accreditation Seal, they can be confident that the plan meets a rigorous set of quality standards and that the plan is committed to having its performance monitored by an independent third party. Health plans that choose URAC accreditation know they will have a partner invested in helping them develop the competencies necessary to perform at a high level to meet the needs and expectations of the consumers they serve.
Numerous health plans have already received or begun the process of receiving URAC's health plan accreditation. URAC stands ready and committed to accredit more plans seeking to participate on exchanges. We look forward to partnering with the Administration as health insurance exchanges are established and operationalized.
About URAC
URAC, an independent, nonprofit organization, is well-known as a leader in promoting health care quality through its accreditation, education and measurement programs. URAC offers a wide range of quality benchmarking programs and services that keep pace with the rapid changes in the health care system, and provide a symbol of excellence for organizations to validate their commitment to quality and accountability. Through its broad-based governance structure and an inclusive standards development process, URAC ensures that all stakeholders are represented in establishing meaningful quality measures for the entire health care industry. For more information, visit http://www.urac.org.