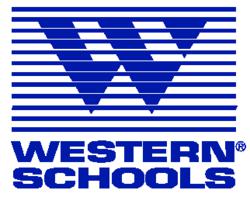 We strive to provide nurses with the most current information in this rapidly changing healthcare environment
West Bridgewater, MA (PRWEB) November 21, 2012
Western Schools — a leading accredited provider of healthcare continuing education – is celebrating American Diabetes Month® (ADM).
"Western Schools joins the American Diabetes Association in their mission to raise awareness of this ever-growing disease," said Amy Bernard, MS,BSN,RN-BC, Director of Continuing Education for Western Schools. "We strive to provide nurses with the most current information in this rapidly changing healthcare environment. By continuously learning, they improve their skills, maintain competence, and provide patients with the highest quality care."
American Diabetes Month is designed to focus the nation's attention on the issues surrounding diabetes and the many people who are impacted by the disease. For example, did you know that…

Nearly 26 million children and adults in the U.S. have diabetes?
Another 79 million people have pre-diabetes and are at risk for developing type-2 diabetes?
Recent estimates project that as many as 1 in 3 American adults will have diabetes in 2050 unless we take steps to stop diabetes?
The American Diabetes Association estimates that that total national cost of diagnosed diabetes in the United States is $174 billion?
Western Schools has a variety of courses (listed below) that offer current, in-depth analysis into all the aspects of the care and management of diabetes.
• Diabetes Essentials for Nurses

Diabetes in Children
Complete Nurse's Guide to Diabetes Care
Clinical Care of the Diabetic Foot
During the month of November, nurses can also download a 2-hour course, "Protecting Patient Safety: Preventing Medical Errors." This course is free with a purchase of any other CE course. It discusses the current state of medical errors and patient safety, strategies to prevent or control medical errors, and offers an in-depth discussion of patient safety initiatives.
Western Schools is accredited as a provider of continuing nursing education by the American Nurses Credentialing Center's Commission on Accreditation.
As an ANCC-accredited organization, Western Schools' courses are accepted for re-licensure by state licensing boards with mandatory continuing education requirements.
About Western Schools
Western Schools is a leader in continuing education in the healthcare field, offering in-depth, peer-reviewed courses in nursing and behavioral health. Through their process of quality development and rigorous review, Western Schools offers healthcare professionals the highest quality, convenient, and affordable courses needed to fulfill their re-licensure, certification, and other professional education needs. As a nationally accredited continuing education provider, Western Schools offers more than 2,300 continuing education hours across more than 40 specialties in nursing and behavioral health. Since its founding in 1978, Western Schools has served more than 1 million practitioners through its commitment to the growth and lifelong learning of healthcare professionals. For more information about Western Schools, visit http://www.westernschools.com
Contact:
Darius McCroey
Western Schools
(508) 638-7025
dmccroey(at)scdirect(dot)com
# # #