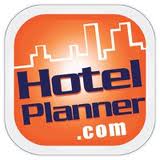 Miami, FL (PRWEB) November 23, 2012
HotelPlanner.com, the leading provider of online services to the global group sales market, has been chosen to provide their services to fans and participating teams of the MetroPCS Orange Bowl Basketball Classic to be held at the BB&T Center in Sunrise, FL on December 29, 2012. The event will feature a doubleheader Division I NCAA match up between Tulsa and Florida State at 2 pm followed by Air Force and Florida, tip off at 4:30 EST.
This year is the 19th annual Orange Bowl Basketball Classic and will mark the 14th appearance for the Florida Gators and the fourth invitation for the Florida State Seminoles on the home front.
Tim Hentschel, CEO of HotelPlanner.com, stated "We want to congratulate all the teams playing in this prestigious event. HotelPlanner.com is very excited to be named the Official Travel Booking Partner of The MetroPCS Orange Bowl Basketball Classic. We remain committed to sponsorship of sports travel at every level."
HotelPlanner.com has a history of bringing the best hotel rates to athletic programs at all levels of competition. The company currently provides group travel services to the National Football League, the Professional Bull Riders, Major League Baseball, the National Basketball League, and the National Hockey League in addition to collegiate teams in all divisions.
HotelPlanner.com was founded in 2002 by Tim Hentschel and John Prince, and has since achieved a global portfolio of 50,000 hotels. According to Experian, the company is a top 50 travel site. HotelPlanner.com focuses its efforts on the group market to help clients select the right property for their event, combining technology with a highly experienced staff of professional meeting planners to deliver outstanding service. The company recently opened its European Headquarters in London, United Kingdom and is rapidly expanding its team of experienced meeting planners globally.