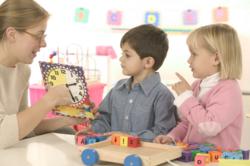 Burbank, CA (PRWEB) November 27, 2012
Beginning this month, USA Business Insurance has announced the development of a new program made with the needs of child care and day care centers in mind. Providing specialized insurance for small business owners is the core goal of the company. This new program tailored to the needs of day care business will allow owners to make sure they are getting the right insurance protection for their company.
A business owners policy, or BOP, can now extend beyond the basic coverage of liability insurance for child care services to provide greater security. Day care business insurance will add protection and coverage for buildings and structures as well as business personal property coverage for items located inside the buildings that are essential to business. A BOP also can offer protection for the loss of income with business income and expense coverage in the event of a loss.
Today, professional liability for child care businesses can also begin to protect more aspects of the day care business. Professional liability will protect the business owner in the event an employee makes a mistake that causes harm to one of the children in care, such as a mistaken dose of medication, or unknowingly providing food that causes an allergic reaction.
This tailored program can also offer protection and coverage in the event of child abuse or molestation charges.
USA Business Insurance is pleased to extend this newly developed business insurance program for child care and day care centers.
For more information, visit http://www.businessinsuranceusa.com