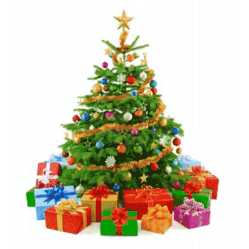 Firefighters and other public safety workers can be very difficult to buy gifts for...
Neptune, NJ (PRWEB) November 26, 2012
All Hands Fire Equipment is a New Jersey based provider of Firefighting Gear and Public Safety Supplies, serving many satisfied customers all over the world. All Hands Fire boasts a huge website featuring thousands of products and they recognize that the family and friends of many of our customers are now searching for those very special gifts for the emergency responders in their lives.
"It has been observed by many gift givers that firefighters and other public safety workers can be very difficult to buy gifts for," said Chief Don Colarusso, President of All Hands Fire Equipment and firefighter for over 25 years. "The many choices and specifications for firefighter gifts can be overwhelming to those not familiar with the field." In response to this annual frustration, All Hands Fire Equipment is proud to announce their Top 10 firefighter gift ideas for the 2012 holiday season.
1. Streamlight Vantage Light – This LED model uses long-lasting Lithium batteries to deliver a bright beam of light. The product includes a screw on bracket for a firefighter to mount the Vantage light directly to their helmet.
2. 5.11 Job Shirt – Warm, durable and functional 5.11 job shirts are extremely popular with firefighters, EMTs and law enforcement officers, particularly during the colder months. They are comfortable but maintain a professional look and can be fully customized with embroidery and patches.
3. Southcombe Brothers Firefighter Gloves – Southcombe Brothers structural firefighting gloves offer a great balance of comfort, dexterity and durability. They are NFPA certified and are some of All Hands' most popular firefighter gloves, come in brown or high visibility green.
4. Halligan Bottle Opener – This approximately 6 inch long replica Halligan Bar functions as a bottle opener and a cool novelty item. They are perfect for display or use in a home bar setting. These bottle openers make great gifts for an appreciative chief to give to all their hardworking firefighters.
5. Radio Strap and Stabilizer – All Hands Fire's Radio Straps and Stabilizers are made of genuine leather and are perfect for keeping an emergency responder's radio right where they need it. Portable Radio Cases are also in stock for a variety of radio models.
6. 30-feet of Webbing and Carabiner – Every firefighter should carry a length of webbing and a carabiner in their pocket. This practical combination is easily portable and affords a great many options during an emergency, including lifting, dragging, and tying off.
7. Dragon Front Holder – Firefighters can customize their helmet with a carved or silk screened helmet front holder, and the new carved dragon front holder is a unique option that will help any firefighter stand out from the pack. Every fire helmet has a front holder, but few have a 3-D custom Dragon Front Holder!
8. Channel Lock 87 Rescue Tool – The CL-87 Rescue Tool is highly functional, yet small enough to fit in a pocket with little bulk. It is a cutter, a pry tool, a gas shut-off, a snapper wrench and more.
9. Whelen LED Warning Lights – A leader in emergency lighting technology, Whelen lights are a must for every volunteer firefighter. Several models of the latest LED technology are now available.
10. Firefighter Helmets – Every year, Firefighter Helmets are among the most popular products sold by All Hands Fire Equipment. In many cases a fire helmet represents a firefighter's pride and personality. Shoppers can choose from a vast number of configurations on the very best Cairns and Paul Conway/Lion helmets at http://www.allhandsfire.com/fire-helmets .
The above is just a small sample of the many gift possibilities offered. All Hands Fire Equipment has created several web pages to assist customers, including helpful links marked "Firefighter Gifts" and "Stocking Stuffers". With so many choices there can be no doubt that holiday shoppers will find a perfect gift for their loved ones in the emergency services.