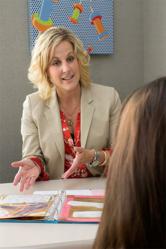 Los Angeles, CA (PRWEB) November 22, 2012
Choosing a college is a huge decision that often brings with it questions on everything from financial aid and job placement to majors and industry connections. FIDM/Fashion Institute of Design & Merchandising makes the process more interactive thanks to the new column Ask an Admissions Advisor on the college's blog. The weekly series, which features answers by Associate Admissions Director Mary Kate Del Campo, covers a range of topics to help potential students make the college decision and admissions process easier.
Recent posts have included how to select a major, the difference between a university, college, and specialty school, and job availability after graduation. Students or parents who have a question for Mary Kate can leave a message in the comments or have an Admissions Advisor contact them directly through FIDM's website.
Having an Admissions Advisor answer questions directly from students is part of FIDM's uniquely personal approach to the Admissions process. From the moment students begin their application, they are matched up with an Admissions Advisor and he or she guides them through each step along the way.
FIDM/Fashion Institute of Design & Merchandising is a co-educational, specialized, private college dedicated to educating students for the Fashion, Graphics, Interior Design, and Entertainment industries. Known as a one of the top fashion design schools, FIDM is also one of the leading graphic design schools and interior design schools. Visit fidm.edu for more information.