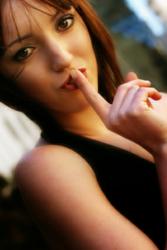 (PRWEB UK) 22 November 2012
Research conducted over the past few years has shown that female infidelity is on the rise - women are now looking for fulfilment outside of their marriage more than ever before.
A recent study by researchers at the Kinsey Institute, Indiana University and the University of Guelph revealed that since the 1990s, women who reported to ever having an affair has risen over 50% from 12% to 19%. Where as men have remained at a stable 23% since the early 90's.
Mike Taylor, spokesperson for leading Extra-Marital dating site IllicitEncounters.com commented; "We have seen this trend emerging over the last few years with more and more women signing up and looking for an extra marital relationship. It now seems that the infidelity gender divide is closing and women are feeling more empowered and able to seek the fulfilment they want and deserve. Women and men are coming to realise that a monogamous marriage may not be the only option available to them and they are seeking to find like minded additional partners."
There are now more women in the work place than ever before giving them greater financial independence. Coupled with the growth of the internet, this has played a massive part in enabling women to close the adultery gap on men. They are now more free and able to search for a prospective lover from their laptop. Twenty years ago there were no internet dating sites and women at home during the day had far less opportunity to meet someone who wasn't the postman or milkman.
The study also showed that if you include all romantic misdemeanour's such as kissing, women are just as likely to cheat as their male counterparts. If this trend continues we could see adultery becoming as acceptable in society the same way divorce has become acceptable over the last 20 years.
Notes to Editors:
The UK's Leading extra-marital affairs website IllicitEncounters.com with over 700,000 members.
IllicitEncounters.com is the UK's largest and longest running dating site for married people.
Established in 2003, we have been providing a meeting place for like-minded married and attached people for nearly 10 years. Our members have one thing in common - they are all looking for a little romance outside their current relationship. Whether that's the occasional bit of flirtatious chat, a regular coffee date, or a full-blown affair, that's up to them
For more information contact: Mike Taylor - Head of Press
E-mail: PressPR(at)IllicitEncounters(dot)com
Phone: 020 8819 9936