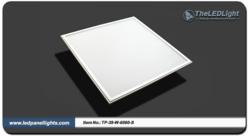 (PRWEB) November 24, 2012
On Nov. 21, The LED Light (China) announced its Energy-saving LED Strategy 2013. In the next few months, the company will expand its production line to more Energy-saving LED panel light products in 2013, to help people choose the best LED products before making any buying decisions.
Afanso Yang, CEO of this company, said, "2013 is coming now. With the increase of the requirements of environmental protection and safe use, Energy-saving LED products have been the mainstream in the market, while our company is strong at R&D of Energy-saving LED. We will invest more in the Energy-saving LED products in the coming 2013."
Energy-saving LED lights are suitable for office, shopping mall, living house, art gallery and museum, where it needs a reliable, elegance, and energy-saving lighting effect, while the products from The LED Light (China) are especially designed to meet the requirements of energy saving and environment protection.
"Shenzhen is the most important base of China LED industry, but also the most important production base in the global LED industry. Our products are made of the best LED components from the global brand suppliers, and they are always regarded as the most cost-effective LED light panel products by quite some LED distributors in the market.
The LED Light (China) has promised to spare no energy to provide rich LED panel products for costumers as well as fast delivery. They have organized a strong team of product development and production management. Afanso Yang stated, "We are engaged to providing energy-efficient and affordable solution to cater to today's lighting needs. "
More information can be found at: http://www.ledpanellights.com/