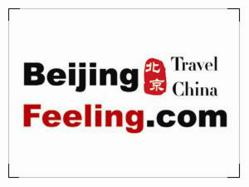 (PRWEB) November 25, 2012
Recently, BeijingFeeling.com, a local travel service company in Beijing, has announced its New Muslim Beijing Tour packages to explore its market share in the tour industry, because there are 1.6 billion Muslims in the world, and the potential market is huge.
The New Muslim Beijing Tour packages, including popular Beijing Ski Tour, are specially tailored to the needs of the Muslim travelers, especially those have never enjoyed Beijing's sceneries, rich heritage and culture. The Muslim travellers can visit the famous mosques in Beijing and enjoy halal food in Chinese Muslim restaurants. The languages in the tour guide can be Indonesian, Malay, or English. This is an absolute a great news for those who are from Indonesia and Malaysia.
To serve the Muslim visitor better, the company has re-designed its website recently. On the page of BeijingFeeling.com, a large number of photos and description have been added to give a comprehensive introduction to the travellers, including eating, live, travel, shopping, and entertainment. As the winter's coming, BeijingFeeling.com is to make a Muslim traveler's dream of a Beijing winter tour into a reality.
"We have more than 10 years experience in the travel industry, and our Beijing Tour packages will bring much fun to travellers. It should be reminded that Hongkong visa is not equivalent to Chinese Beijing visa. Even with the Hongkong visa, you also need to apply for a China visa." Stressed, Alan Zhang, CEO of BeijingFeeling.com.
About BeijingFeeling.com
Founded in 2008, BeijingFeeling.com is a licensed international tour agency located in Beijing, China, and it is trying to be original, unique and different from other competitors in how to satisfy and impress their customers. BeijingFeeling.com is ready to assist each traveler to plan a memorable China tour.