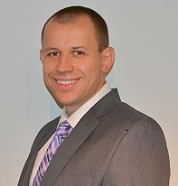 For me orthodontics is more than just straightening teeth. Orthodontics is the way of helping my patients to improve their lives by giving them a beautiful, healthy, and confident smile.
Arlington Heights IL (PRWEB) November 26, 2012
Orthodontist Yaroslav Yarmolyuk is excited to announce the opening of his new office, Orthodontic Experts LTD, in Arlington Heights Illinois. The practice will feature state of the art equipment, friendly multilingual staff, eco-friendly paperless record-keeping systems, digital record-taking technology, and the latest techniques in the field of orthodontics.
"Our goal is to service a wide range of patients by working flexible hours, accepting most insurance plans, and speaking several languages in our office. We provide a variety of orthodontic treatment options to meet the different needs of our patients. Our treatment philosophy is to actively involve the patient in decision-making process and create an individualized treatment plan for every patient who comes to our practice," said Dr. Yarmolyuk.
Dr. Yarmolyuk obtained his Doctor of Dental Surgery degree at the University of Illinois at Chicago. After receiving his dental degree, Dr. Yarmolyuk attended a two-year orthodontic residency program at Marquette University in Milwaukee Wisconsin. This intense full-time training in orthodontics and craniofacial orthopedics prepared him to treat even the most challenging orthodontic cases.
At Orthodontic Experts, Dr. Yarmolyuk and his team will provide high quality, innovative orthodontic treatments to the residents of Arlington Heights and neighboring communities. The procedures will include traditional braces,clear ceramic braces, Invisalign and Invisalign Teen clear aligner therapy, various removable and fixed orthodontic appliances, corrective jaw surgery, dentofacial orthopedics, and cleft lip and palate treatment. In addition, Dr. Yarmolyuk is one of the very few orthodontists in Chicagoland who are certified in providing treatment with lingual braces (braces that are placed on the back of the teeth).
To learn more about Orthodontic Experts, patients can visit the practice website at http://www.orthodonticexprts.com.
They can also follow Dr. Yarmolyuk's Facebook page at https://www.facebook.com/OrthodonticExpertsOfArlingtonHeights.
To schedule a complimentary orthodontic consultation, call the office at (847) 749-4340.