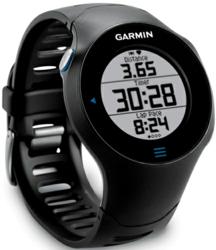 We had the same sale items on Black Friday and had the biggest one day sale in our company history
Bozeman, MT (PRWEB) November 25, 2012
The Cyber Monday Fitness Sale at Heart Rate Watch Company offers all buyers two free fitness books valued at $50 and up to $250 in savings on the Polar RCX5 Tour de France Premium Bundle.
"We had the same sale items on Black Friday and had the biggest one day sale in our company history", says Rusty Squire, President of the Heart rate Watch Company. He adds, "We're an online company so Cyber Monday is our big deal day for the year".
OTHER DEAL ITEMS
In addition to $250 off the Polar RCX5 Tour de France Premium bundle, there is $150 off the Garmin Edge 800 and $100 off the Garmin Forerunner 610 GPS watch. The Edge 800 was the first-ever touch screen and full navigation GPS bike computer, while the Garmin 610 was the first-ever touch screen GPS watch for runners and cyclists.
"We'll also offer a free $50 Garmin cadence sensor with most all compatible Garmin products", says Squire. He adds, We also have the Goal Zero Guide 10 Plus Mobile Kit at $30 off for re-charging iPhones, GPS watches or any electronics anywhere, even way off the grid".
"Our entire line of Polar products is 30% off regular retail pricing all the time, so any Polar heart rate monitor is always a good deal at Heart Rate Watch Company", says Squire, adding, "We'll match anyone's price on a Polar product".
Heart Rate Watch Company also stocks two of the most popular GPS watches of 2012, the Suunto Ambit and Garmin fenix, plus the Polar RC3 and Polar RCX3, Polar's newest watches, so there is something for everyone.
$50 WORTH OF FREE FITNESS BOOKS
All customers will also receive "How To Successfully Use A Heart rate Monitor" and "How To Elevate Fitness With Strength and Interval Training".