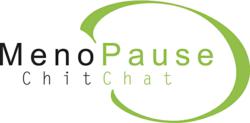 Sharing personal stories is very empowering for women.
Downers Grove, IL (PRWEB) November 26, 2012
At what age do menopause symptoms start? How long does menopause usually last? Despite the fact that menopause is a normal phase in women's lives, many women are uncomfortable asking the most basic questions or discussing their very personal symptoms, even with their doctor. For that reason, MenopauseChitChat.com launches publicly this week as a private forum for women to connect and share their own experiences with menopause confidentially.
In the three years since Chicagoan Holly Osterman began testing the concept in phases, 1,500 women have joined the menopause forum, and that number keeps growing. The site offers women what they're looking for: a private arena to pose questions and share experiences without fear or embarrassment. Osterman took on the challenge of defining and designing an absolutely confidential website and making it a free, registration-mandatory membership that put its participants at ease.
"Most women have questions about their own symptoms of menopause, but many feel uncomfortable discussing them with anyone, even their physician," Osterman says. "I've come to understand that most women are looking for a private forum to discuss menopause, which is why women are comfortable here."
Osterman created a content-rich, informative site, but the centerpiece of Menopause ChitChat is the forum, which has evolved into a supportive online community where women can ask questions, tell their own stories, and make connections with other women.
"Sharing personal stories is very empowering for women," Osterman says. "So many women tell me that they're thankful for this site, and that they don't know what they would have done without it."
Beyond the hot flashes, most women experience a variety of uncomfortable and embarrassing symptoms that they don't feel comfortable discussing with anyone. On average, women can enter into menopause between the ages of 48 and 55, but it can occur in women still in their 30's, and some women may hold out until their 60's.
Night sweats, mood swings, irritability - these are just some of the symptoms most women are concerned about, but there are other symptoms they may not be able to talk about with family, friends, or even their doctors. And since menopause can come on abruptly with no warning, it may take a while for some women to understand how their symptoms are related.
Some of the more difficult symptoms women come to MenopauseChitChat.com to discuss include lack of sexual interest, weight gain and bladder leakage. A woman may feel less attractive and even embarrassed by these and other symptoms, which can add to her anxiety and unwillingness to discuss it with the people closest to her.
"We have shared stories about menopause from women of all ages, and some women's symptoms don't fit into a tidy little box that most physicians use as a guideline for 'normal'," Osterman says. "A woman who starts menopause very early does not want to be told that she's 'too young', any more than another woman wants to admit to her concerns regarding her sex drive."
Perhaps since menopause is a natural phase of life and not a disease, there are few-to-no support services available to women to get answers to their questions, so it can be challenging for some women to know how deal with their symptoms.
Since launching Menopause ChitChat, Osterman feels that most women have found that by sharing their own embarrassing symptoms and stories, other women have been comforted to learn that someone else has shared their experience. As a result, they become more willing to open up as well, creating a highly supportive and informed community.
"There is a need for more openness when it comes to menopause, and women are finding the empathy and support they need here," Osterman says.
Still, Osterman makes it clear that the site is not a substitute for medical advice and says it is important to discuss health issues with one's physician since health maintenance is at a premium at this stage of life. With the onset of menopause comes a higher risk for osteoporosis, high cholesterol, weight gain and other issues that are part of the aging process.
For more information, visit the Menopause ChitChat site at http://www.MenopauseChitChat.com.
###