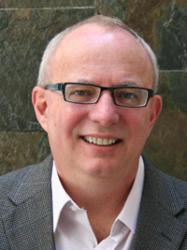 Our unique business model brings needed senior level marketing experts to fast growth and midsize firms who otherwise may not have access to the marketing and strategy expertise they need
San Jose, CA (PRWEB) November 27, 2012
Businesses in the San Jose, San Francisco and Sacramento areas of Northern California are gaining access to new and significant support in their quest for growth as San Jose, CA based branding and strategic marketing executive Charles Born joins Chief Outsiders. Chief Outsiders is one of the nation's fastest growing and most innovative marketing strategy firms focused on building and executing market based growth plans for midsize and growth companies through fractional, or part-time marketing executives. As a Chief Outsider, Born will assist growth-oriented businesses achieve their performance goals as a part time or interim senior marketing executive.
"I'm pleased to be part of Chief Outsiders," Born said. "I think our unique business model brings needed senior level marketing experts to fast growth and midsize firms who otherwise may not have access to the marketing and strategy expertise they need. I'm excited to contribute my expertise in B2B and high tech marketing and brand positioning with companies in the Northern California area as a Chief Outsiders CMO."
Mr. Born has more than 30 years experience managing and growing a broad range of B2B and B2C hardware, software and services brands with specific expertise in positioning companies to create new market categories or expand existing ones. After a few years managing a family business, his career started with small $2M software and consulting company that in a decade he helped grow to $800M in annual revenue. It includes senior level marketing and sales positions at global Fortune 1000 companies like Compaq, Nortel and Amdocs as well as most recently several successful fast growth companies in the eCommerce and SaaS market.
His approach as a pragmatic strategist is built from experience gained evangelizing and marketing solutions in data warehousing, business intelligence and analytics, open computing, CRM, billing and payments, customer experience systems, OSS/BSS, eCommerce, security and fraud and financial services to name a few. His diverse global background includes extensive experience building strong marketing and sales alignment and creating an effective dialog with B2B and B2C buyers that establishes value.
"Charles has a proven track record of rapid and effective development and implementation of strategic marketing plans and the organizational change required to enable them to drive long-term profitable growth," said founder and principal of Chief Outsiders, Art Saxby. "His experience in building brands and his pragmatic and hands on team work approaches will greatly benefit our clients and strengthen the Chief Outsiders' network."
"In today's competitive marketplace growth-oriented CEOs know that they need someone to develop and implement a high-level marketing strategy to get to the next level," Saxby added. "But most find the cost of an in-house senior marketing executive prohibitive. That's why our solution of outsourced CMO services or an interim CMO is gaining such quick traction in the marketplace."
About Chief Outsiders
Chief Outsiders, headquartered in Houston, TX, is unique among strategic marketing consulting firms, taking growth and mid-sized companies to the next level with outsourced CMO services. Unlike most marketing consulting firms, Chief Outsiders believes that delivering a world-class marketing strategy creates very little value. The value is created by helping the organization implement the growth vision.
Regional offices serve clients across the country and are located in Texas, Pennsylvania, New York, New Jersey, Connecticut and Georgia. Chief Outsiders has been a premier source for marketing expertise, execution and leadership for companies such as KBC Engineering, Alen Air Purifiers, Bethyl Labs, NetworkIP, Blickman, and Certified Steak & Seafood. For more information, please visit http://www.chiefoutsiders.com.