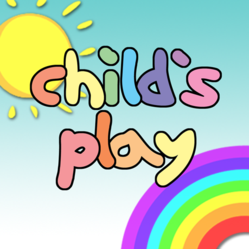 (PRWEB) November 27, 2012
All parents know that busy restaurants, waiting rooms and traffic jams aren't the place to be with bored or impatient young children. Parents nowadays are turning to their phones to provide distraction in such situations, but find there is a problem: as most of the games on the App Store aren't aimed at the under sixes, younger children often get frustrated due to the unachievable demands they make in terms of dexterity and timing. Child's Play has been developed to solve this problem.
This app has been designed especially for younger children, so the games need no explanation to pick up and play. Just by tapping the screen, children can join in confidently with the simple and colorful games, whether they be popping bubbles, making frogs jump from lily pads, or launching beautiful fireworks above a storybook village at night. Child's Play boasts eye-catching graphics and animations, chosen specifically to appeal to this age range.
Child's Play was designed by two primary school teachers, who have nearly thirty years of experience between them. They wrote the app as a diversion for their own kids, and decided to produce a version for general release when it proved popular with family and friends.
Child's Play is now available in the iTunes App Store for iOS devices (including a full screen version for iPhone 5). The app is free to download and comes with three free games. An upgrade is available for $1.99 to unlock all fourteen games.
Find out more by visiting Child's Play on the App Store.