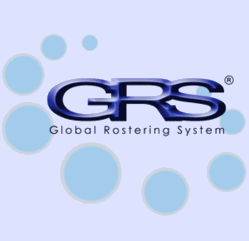 We're launching GRS Mobile, and introducing it at our annual user conference."
Birmingham, AL (PRWEB) November 26, 2012
Software Enterprises Development Director Gil Oxley announced the release today of his company's new Global Rostering System (GRS) Mobile for BlackBerry smartphones and PlayBooks. The company's first app for mobile devices is being launched just in time for Software Enterprises' 10th Annual User Group Conference, to be held on November 27th and 28th at Birmingham's Conference centre next week. Recognized as a world leader in staff scheduling software for large enterprises with complex rostering issues, and Emergency Services where accuracy and reliability are critical, Software Enterprises has engaged Mobile Innovations to develop the mobile version of their powerful workforce management tool.
With GRS Mobile, management and staff can see current and future shifts, duties and assignments, requests for overtime or leave, and amend and update skills and personal details, regardless of their location. Operating with a secure login, administrators can control what each user sees on their devices, allowing for differing levels of privileges to be set in accordance with each user's seniority or role.
GRS and its predecessor ProMis have been the staff scheduling tools of choice for many ambulance and police services in the UK for over a decade. Seeing the widespread adoption of BlackBerry smartphones and PlayBooks by many of their users, GRS recognized the need to develop a mobile version of its powerful workforce scheduling system.
"Many of our customers run on the Blackberry platform for its security, and a few were working with a Canadian company called Mobile Innovations for their critical mobile apps." explains Gil Oxley. "So we thought they must have a good understanding of the mobile app business, and we got in touch. The rest is history and now together we're launching GRS Mobile, and introducing it at our annual user conference."
Gary Bauer, President and founder of Toronto-based Mobile Innovations is pleased with the new opportunity to work on a project with reach outside the boundaries of law enforcement. " It's great that our development team can do work on a Law Enforcement initiated project, that ends up having a a big reach in the EMS area, where there is overlap on some business processes around rostering and annual leave." He Says.
GRS Mobile will is currently available to all existing GRS and GRS Web users, and will be offered as part of the GRS Suite for all new customers.