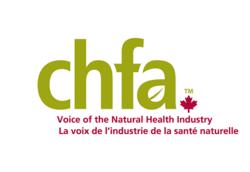 From the day Santevia opened its doors we have dedicated funds to our Santevia Gives Back program.
Delta, B.C. (PRWEB) November 28, 2012
Local community service. Financial donations/sponsorships. Involvement in a sustainable local or global philanthropic activity.These are the qualities that the Canadian Health Food Association (CHFA) is looking for when choosing the next winner of the CHFA Spotlight Award, In the Spirit of Giving, and Santevia Water Systems CEO Yvonne Anderson said her company is built around all three qualities.
"From the day Santevia opened its doors we have dedicated funds to our Santevia Gives Back program," said Anderson. The program encompasses projects that support communities, children and clean drinking water -- for example, each year she and her family visit orphanages in Thailand and Indonesia to provide clothing, food, water and other supplies.
"Our newest project is a school in the slums of Bangladesh that will provide over 200 women and children with basic literacy skills. Giving back is a core value of Santevia Water Systems. As Santevia grows, by supplying the gift of healthy water to our clients, our philanthropy grows, which enables us to educate at home and give hope to less fortunate children of the world," she said.
Closer to home, Anderson's company also encourages healthy hydration and balanced living programs in local communities by sponsoring youth sports teams, events and organizations like Delta Gymnastics.
About CHFA
The Canadian Health Food Association is Canada's largest trade association dedicated to natural health and organic products.
Its members include manufacturers, retailers, wholesalers, distributors, and importers of natural and organic products. These can include foods, vitamin and mineral supplements, herbal products, homeopathics, sports nutrition products, health and beauty aids and more.
About Santevia
Santevia Water Systems Inc., located in Delta, B.C. Canada, manufactures and distributes water filtration and water mineralization products under the brand Santevia. The company's products are sold in Fitness Centers, Spas and Health Specialty Stores across Canada, USA, UK as well as online through it's own shopping cart and online Partner Referral Program. All products are built to ensure they adhere to the company's core values to offer Alkaline water products that are healthy, eco-friendly and cost effective.