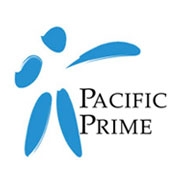 Now's system is probably the most advanced in the current market and gives Now Health a clear competitive advantage in today's service driven world
Hong Kong (PRWEB) November 26, 2012
After a cautious start, Pacific Prime is working closely with Now Health as latest developments show great promise for the young insurer, especially in regard to its service capabilities and expansions across China and the Middle East.
Based on Pacific Prime's experience over the past 12 months of working with the company, it is becoming clear that Now Health has developed a leading edge in health insurance service capability. This has mostly been made possible by making use of Now Health's outstanding information Technology platform which successfully manages and processes health insurance applications from at all stages of the policy process and thereafter.
Pacific Prime's CEO Neil Raymond commented: "Now's system is probably the most advanced in the current market and gives Now Health a clear competitive advantage in today's service driven world".
Pacific Prime customers will also be pleased to note that Now Health has addressed some compliance issues in most major International medical insurance markets. Partnering with China's Ming An, Pacific Prime customers based in China will now have access to onshore RMB policies to better receive their medical insurance in China.
Furthermore, Pacific prime's clients looking for new Dubai health insurance options will now have more options as the insurer recently became licensed to sell in the region.
Some small issues have had to be overcome to reach this point however, mainly in regard to the company's pregnancy benefit. Previously, Pacific Prime could offer its clients attached to Now Health policies coverage even if the insured was pregnant at the time of application. While very unique, this type of benefit is extremely prone to anti-selection and Now Health appeared to suffer from this issue in this case.
Reflecting back on this, Mr. Raymond comments: "we were worried about this benefit and its impact on the sustainability of the plan over the long term, it is clear from the large claims that come from this benefit, impacting the overall loss ratio, that Now Health have done the right thing by removing the benefit and to deal with this issue quickly".
Despite these minor hurdles, Pacific Prime is confident that Now Health has a strong future in the industry and its superior customer service capabilities, combined with highly trained staff will undoubtedly lead to the development of a successful and sustainable portfolio.