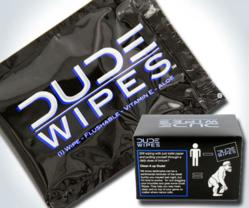 Whether he's into the outdoors, music, reading or cooking, there's something special for him on the list.
Boston, MA (PRWEB) November 29, 2012
Popular online gift emporium Shot Hot Coffee Out of Nose today announced its annual list of the Top 10 Birthday Gifts for Men. At the top of this year's list is an amazing gadget called the Firewood which is a realistic looking desktop fireplace complete with the crackling and popping sounds of an actual campfire. The Firewood is so advanced that the faux embers will actually get brighter when the user blows on them.
Another unique gift on this years Top Ten List are Game Used Base Stools which incorporate actual game-used Major League baseball bases into the seating area of the stools. Each stool comes with an authorization code so that you can find out exactly when and where your base was used.
There are several food-related gifts making this year's list and the top vote-getter is the Burger Pocket Press, a useful tool that allows the preparer to stuff condiments, cheese and other tasty concoctions into the center of a hamburger patty. And for the health-conscious you can try the Healthy Chips Maker which is an easy-to-use pototao chip slicer and cooker that works in your microwave and produces low-fat, crispy potato chips and apple crisps.
"This year's list of top birthday gifts for men is full of unique and uncommon treasures," said Chet Richfield, editor of Shot Hot Coffee Out of Nose. "Whether he's into the outdoors, music, reading or cooking, there's something special for him on the list."
One of the funnier gifts of the Top Ten list is a book called Awkward Family Photos which shows family portraits and candid snapshots that will make you shudder with embarrassment. The book retails for about $10 and makes a terrific office birthday gift for any fun-loving colleague.
Top Ten Birthday Gifts For Men:
1) Firewood -Desktop Fireplace
2) Burger Pocket Press for making stuffed hamburgers
3) Awkward Family Photos book
4) Game Used Base Stools made from real MLB bases
5) iPad Guitar - lets you insert your iPad and learn on a real-sized guitar
6) Healthy Chip Maker- slices and cooks crispy, low-fat chips in your microwave
7) Black & Tan tool - helps you pour perfect black and tan beers
8) Dude Wipes - wallet-sized, wet-wipes designed just for men
9) Portable Humidifier - let's you use a bottled water to create better air on the road
10) iPhone/iPad Video Glasses - plug them in and you get a private 60 inch screen
Shot Hot Coffee Out Of Nose is an online emporium of unique and funny gifts. You can see hundreds of the very best gifts available at their website http://www.shcoon.com.