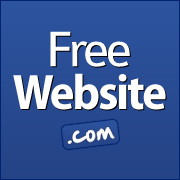 New York, NY (PRWEB) November 29, 2012
FreeWebsite.com released an article today that explains the marketing power of the Internet and how it can be harnessed by anyone. The company offers a free marketing website template service that customers can update and change whenever they want to fit their message.
"The best part about our free marketing website template is that it can be changed whenever and however you want," said a FreeWebsite.com representative. "We give you a website editor that you can use to make any changes or update any information you want on the site. If you want us to make the changes for you, then just email them to us and we will get your site updated."
The company outlined its vast array of free Internet services in this article that included its extensive free marketing website template service. The company also listed the variety of free marketing services that come with each free website.
In the article, the company described how it utilizes SEO content and social networking to help draw website traffic to each client that uses its free marketing website template service.
About FreeWebsite.com: FreeWebsite.com breaks down barriers to website ownership by providing attractive, easy to maintain websites, complete with content, at a low price. To learn more, visit FreeWebsite.com.