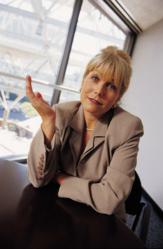 Indianapolis, Indiana (PRWEB) November 27, 2012
The continued increase in job advertisement costs and decrease in budgets for hiring continues to leave employers searching for affordable recruitment solutions. Web based REKRUTR says they have that solution, and they are giving employers a no-risk way to try it out. REKRUTR.com is rolling out 30 day, no-cost trials of their applicant sourcing tool or viral recruiting
"Our goal at REKRUTR has always been to help businesses learn how much time is saved using viral recruitment and how easy it really is to embrace the technology that is out there. However, the nature of our process allows us to let the employer post unlimited jobs at a fraction of the cost of using one job board for just one position. In fact, we can even let them try it for free, not as a special, but all the time," said REKRUTR's president, Amy McDonald.
So how and why are they doing this for free? McDonald says, "The economy is improving, but allocating additional recruitment costs is still a little scary for some. Because of this, we want to offer a completely risk-free trial to help employers feel comfortable in embracing these new trends in recruitment like posting to social networks and organic job distribution. Employers are sure to find our tool to be fast, easy and cost effective. When they do, we're confident they will want to stay on with us after the trial."
ABOUT REKRUTR
REKRUTR provides job distribution via a process they refer to as Viral Recruitment. The process allows a user to make one fast and easy post on their site that is delivered to numerous channels of REKRUTR's job posting network as well as the user's own social network sites if they choose. When you add the sharing by these networks, a viral effect occurs. REKRUTR's simple one price option includes unlimited job posts, unlimited candidates, and unlimited users. These features with the 30 day trial really set them apart from their competitors.