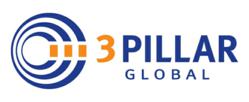 "...Strategic planning can reduce development costs, increase flexibility and responsiveness to evolving customer demands and feedback, and ultimately ensure the best possible user experience, which in turn drives revenue,"
- Dan Klaussen
Fairfax, VA (PRWEB) November 27, 2012
3Pillar Global, a product development partner creating software that accelerates business value, today announced that its Director of Product Management, Dan Klaussen, will lead a panel discussion on the strategies behind transforming and modernizing software products to meet the demands of a mobile consumer at the MoDevEast 2012 conference on November 30th in McLean, VA. Participants will include executives from Gannett, as well as 3Pillar clients CARFAX, MicroPact, and Wedding Wire.
The panel will examine a topic that is becoming a top priority for most businesses today: how to deliver a compelling user experience on mobile devices. The problem statement is simple, but the solution is not. Product suites built for traditional online audiences often translate poorly on mobile devices. As a result, the challenge of transforming existing products for mobile consumption requires significant forethought before mobile applications can be built. During this session, the panelists will address critical questions for success, including:

How are you creating customer value for the mobile audience?
How are you accounting for the mobile Web?
How do you create solutions designed for cross-platform development tools?
"Businesses should not treat mobile product development as a tactical endeavor. Strategic planning can reduce development costs, increase flexibility and responsiveness to evolving customer demands and feedback, and ultimately ensure the best possible user experience, which in turn drives revenue," Klaussen said. "The executives on our panel will share lessons learned, insights, and practical tips that the audience will find valuable."
MoDevEast 2012 is a mobile conference for navigating all platforms, including Android, Apple, Blackberry, and Microsoft. More devices means more opportunity, but greater challenges. MoDevEast 2012 is about helping businesses succeed across platforms for native and mobile Web.
WHO:
Dan Klaussen, Director of Product Management, 3Pillar Global
Sameer Siddiqui, Director of Products, Gannett
Phil Matthews, CIO, CARFAX
Mike Cerniglia, VP and CTO, MicroPact
Jeff Yeh, CTO, Wedding Wire
WHAT:
Panel Discussion: "Product Modernization: Shifting Your Product Base to Meet the Needs of Mobile Customers"
WHEN:
Friday, November 30, 2012, 11:00 AM-12:00 PM ET
WHERE:
MoDevEast 2012, The Gannett Conference Center, McLean, VA
About 3Pillar Global
3Pillar Global builds software products for businesses, enabling them to quickly turn ideas into value. We do this through our disciplined approach to innovation and our deep expertise in disruptive technologies, such as mobile and big data. Through a collaborative and fully-integrated experience, clients have access to a global network of highly-talented, dedicated professionals. http://www.3pillarglobal.com.
Media Contact:
Nicole Gillen
3Pillar Global
(703) 259-8919
Nicole(dot)Gillen(at)3PillarGlobal(dot)com