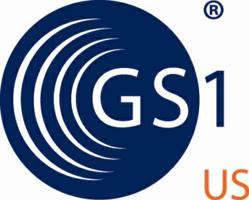 LAWRENCEVILLE, N.J. (PRWEB) November 26, 2012
Peter Longo of Macy's, Inc. has been appointed to the GS1 US Board of Governors, the information standards organization announced today. GS1 US develops supply-chain standards, solutions, and services for more than 200,000 businesses in 25 industries.
Longo is President of the New Jersey-based Macy's Logistics and Operations division, which is responsible for all activities connecting the vendor/retailer supply chain for both Macy's and Bloomingdale's. He joined Macy's Logistics in 1995 as Senior Vice President for Logistics and Distribution, was named Executive Vice President in 1999, and became President in 2000. Longo began his career in 1973 at Bloomingdale's, rising through the ranks to Senior Vice President of Operations in 1989.
"Macy's has always been a believer in GS1 Standards, and our support has become even more enthusiastic with the emergence of EPC (Electronic Product Code) -enabled RFID (radio frequency identification) at the item level," said Longo. "I'm honored to join this esteemed group of industry leaders, and I look forward to having a role in driving supply chain visibility and efficiency through the use of GS1 Standards."
Macy's, Inc. is one of the nation's premier retailers, operating more than 840 department stores under the name of Macy's and Bloomingdale's, as well as macys.com and bloomingdales.com.
Bob Carpenter, President and CEO of GS1 US, welcomed Longo to the board. "Peter brings 40 years of retail industry experience with a company that has been on the leading edge of standards development and implementation. His voice on the board will be extremely valuable as we continue to increase standards use for both B2B (business-to-business) and B2C (business-to-consumer) business processes, leading to revenue growth and cost reductions for our customers."
The GS1 US Board of Governors includes executives from leading corporations such as The Coca-Cola Company; Johnson & Johnson; The Kroger Co.; McKesson Corporation; Premier Inc; Procter & Gamble; Publix Super Markets; The J.M. Smucker Company; Sysco Corporation; Unilever; Walmart; Wakefern Food Corporation; and Wegmans Food Markets, in addition to the Food Marketing Institute and Grocery Manufacturers Association.
About GS1 US
GS1 US, a member of GS1, is an information standards organization that brings industry communities together to solve supply-chain problems through the adoption and implementation of GS1 Standards. More than 200,000 businesses in 25 industries rely on GS1 US for trading-partner collaboration and for maximizing the cost effectiveness, revenue, speed, visibility, security, and sustainability of their business processes. They achieve these benefits through solutions based on GS1 global unique numbering and identification systems, barcodes, Electronic Product Code-based RFID, data synchronization, and electronic information exchange. GS1 US also manages the United Nations Standard Products and Services Code (UNSPSC). http://www.GS1US.org