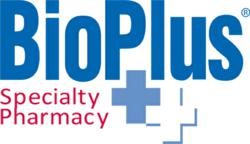 Altamonte Springs, FL (PRWEB) November 27, 2012
BioPlus Specialty Pharmacy (BioPlus), one of the nation's leading specialty pharmacies, continues to experience strong company growth and adds Desiree Deshler to its team in the newly created position of Director Program Development. In this position, Deshler's primary focus will be expanding the Ig Therapy (immunoglobulin G) program, although she will also lead and execute additional core projects to support the overall growth of BioPlus.
"Desiree brings so much to the table, including 11 years of experience as a practicing Physician Assistant and another 13 years in the pharmaceutical industry in various sales and sales management roles, that will strengthen our expanding Best in Class programs at BioPlus," says Bill Cook, Vice President of Sales for BioPlus. "In her past positions at Cardinal Health and Abraxis BioScience, she was recognized for excellence with several awards as she led her team to top rankings; we're excited to have her bring that enthusiasm, drive, and focus to BioPlus as she leads our Ig Therapy Program!"
Deshler's considerable experience in sales and product launches paired with her background as a clinician puts her in an excellent position for building on the existing processes and relationships that BioPlus already has in place. "My passion of ensuring that patients' needs remain a top priority in the complex world of healthcare and healthcare benefits aligns perfectly with the mission of BioPlus," shares Deshler. "After seeing the core values of Competence, Accountability, Respect, and Trust in action here at BioPlus, it confirms that this company is the right place for me."
Deshler was awarded a Physician Assistant degree from The Medical College of Georgia, as well as being licensed as a Physician Assistant on both the national and state level. She is active in numerous professional organizations, such as the American Academy of Physician Assistants and the Florida Academy of Physician Assistants.
About BioPlus Specialty Pharmacy
BioPlus is a pharmacist-owned, URAC accredited, national specialty infusion pharmacy providing high-touch services and specialty pharmaceuticals for patients with chronic diseases such as hepatitis, bleeding disorders, immune deficiencies, neuromuscular disorders, cancer, and other conditions. Licensed in all 50 states, BioPlus is one of the nation's largest independent specialty pharmacies. Accredited by VIPPS, Accreditation Commission for Health Care (ACHC), and the Community Health Accreditation Program (CHAP), patients can contact the Pharmacy toll free at 1-888-514-8082.
For information: http://www.bioplusrx.com or
Contact: info(at)bioplusrx(dot)com
Phone: 1-888-292-0744
###
Contact Information
Denise Houston
BioPlus Specialty Pharmacy
http://www.bioplusrx.com
407-830-8820