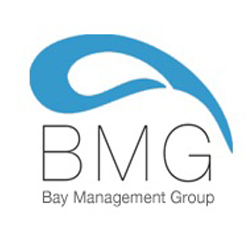 Baltimore, MD (PRWEB) November 28, 2012
As the year comes close to an end, Bay Management Group adds three more properties to its property management portfolio. Located in the Baltimore metropolitan area, all properties will be move-in ready by the beginning of December.
"Fortunately for our Baltimore property management company, hurricane Sandy didn't damage any of the Maryland properties we manage, so we were able to focus on expansion instead of damage control," shared Patrick Freeze, the owner of Bay Management Group.
According to Baltimore Heritage, Baltimore has suffered only minor damage in the form of several collapsed buildings and multiple fallen trees, unlike Maryland and New Jersey shores, where many private and business properties have been damaged beyond repair.
Freeze added that all three of the new properties are three-bedroom two-bathroom homes located within half an hour of Baltimore City. However, each of the homes has a different structure: there is a cape cod, a row home and a townhouse.
"As Baltimore property managers, we specialize in residential and multi-family homes, but our property management portfolio is quite versatile and we never pass up an opportunity to add to it and expand our horizons," shared Freeze.
He also commented that he was able to price all the rentals competitively, implying that the recent destructive hurricane didn't affect Baltimore real estate market in any significant way. Meanwhile, according to NY Daily News, Sandy left many people hesitant about purchasing or renting properties in the flood-prone areas because of the risk of damage and the high cost of flood insurance.
"As far as our tenants are concerned, our fees, deposits and monthly rent haven't changed; same for our clients – 8% monthly management rate, exceptional customer service and 24/7 responsiveness are still the hallmarks of our business," pointed out Freeze.
He added that the new homes are available for rent starting Dec. 1 and the complete listings for these and other properties can be found on the company's website.
About Bay Management Group:
Founded in 2008, Bay Management Group is a property management company serving Baltimore metropolitan area. The company specializes in residential and multi-family properties managing a wide range of units from single-family houses and rental homes to apartment buildings. For more information, please visit our website at http://www.baymgmtgroup.com.