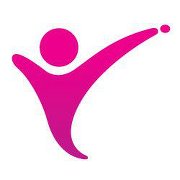 Dallas, Texas (PRWEB) November 26, 2012
Vacancy Rewards is known as one of the best timeshare add-on programs because of their dedication to their costumer's needs, and this business has now been recognized for this support with this traveler's award. Many people signed onto the Timeshare Association's website to vote in an online poll about their favorite timeshare loyalty programs. It was through some strict criteria, and actual traveler feedback, that Vacancy Rewards was honored with this award in November of 2012.
The travelers voting for Vacancy Rewards in the Timeshare Association poll had to rate several different companies on three different areas: Affordability, Variety, and Customer Service. Through the compilation of these three scores, the Timeshare Association determined which vacation club was the best in the industry. Through a lot of seasoned traveler's critiques, Vacancy Rewards was the travel club that came out on top.
Vacancy Rewards has always been a business that has received many awards in the travel industry, however this Traveler's Award is one of the most prestigious because it actually comes from the people. This poll was a varied population of travelers that had used timeshare loyalty programs this year. Which is why the voting commenced in the month of November, to give out the award in early December. Vacancy Reward is honored that independent travelers think so highly of this vacation club.
Vacancy Rewards is always looking toward the future benefit of their customers by striving to have the best priced vacations on the market. In a time when many people are sacrificing their vacations because of affordability, Vacancy Rewards stands out among the rest by providing quality vacations that everyone can afford to some of the world's most exotic place. It is through this dedication to customer service that Vacancy Rewards has received this Traveler's Award, which has introduced Vacancy Rewards to an even larger circle of travelers. This next year will be one of Vacancy Reward's biggest yet, and it's all because of this company's focus on customer satisfaction.
Vacancy Rewards is a timeshare add-on program that has main offices in Mexico, as well as Miami, and has made a name for themselves in the travel industry through the quality of their service, Through this business it is possible to vacation in some of the most exotic places in the world for a mere fraction of the cost. This makes tropical getaways even more affordable than domestic trips. This is why so many people are choosing to use the services of this top timeshare add-on program above all others. Vacancy Rewards is the future of traveler, and the answer to vacation affordability.
****
Vacancy Rewards Contact Information:
Web Support and Affiliate Reservations: 1-877-821-9549
Web Concierge/New Member Activation center:
USA/Canada: 1-877-212-3834
USA/Canada: 1-877-215-5676
Mexico: 1-800-872-0909
info(at)vacancyrewards(dot)com
http://www.vacancyrewards.com