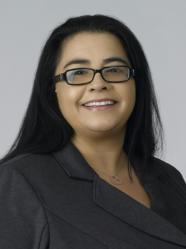 We expect ICE audits to continue throughout 2012 as well as in 2013. - Kenji Tashiro
Louisville, Ky. (PRWEB) November 27, 2012
Bingham Greenebaum Doll LLP attorney Lisa Galvan and partner Kenji Tashiro will be hosting two "Get Your Form I-9s in Shape for the New Year" seminars. The first seminar will be held on Dec. 4 in the firm's Lexington, Ky., office. The second will be held on Dec. 5 in the firm's Louisville, Ky., office. Both seminars will run from 11 a.m. to 1:30 p.m.
"With so many Notices of Inspections (NOIs) being issued nationwide, we thought it would be beneficial to share our Form I-9 insights with employers," Tashiro said. "We expect ICE audits to continue throughout 2012 as well as in 2013. Consequently, we highly recommend employers be compliant with all I-9 requirements before they receive an NOI from ICE."
The seminars will cover the policies and protocols of the new round of Form I-9 audits being conducted by the Obama Administration, through U.S. Immigration and Customs Enforcement (ICE); the proposed new Form I-9 that is expected to be released shortly; and the proper completion of a Form I-9. Additional details regarding technical violations and potential ICE targets will also be discussed.
Seating is limited and RSVP is required for both seminars. Please contact Lisa Galvan at LGalvan (at) bgdlegal (dot) com no later than Nov. 29, 2012, and indicate which seminar you plan to attend.
###
Bingham Greenebaum Doll LLP is a progressive business law firm with nearly 225 professionals serving regional, national and international clients. For more information, visit http://www.bgdlegal.com.