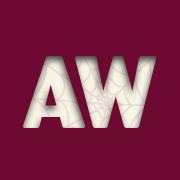 Frederick, MD (PRWEB) November 28, 2012
ArachnidWorks Inc. is pleased to announce the launch of its newest client website, dehconstructioninc.com. Earlier in 2012, DEH Construction Incorporated selected ArachnidWorks as its choice for web design and internet marketing. The new website is designed to serve potential and existing customers in the southern Pennsylvania and northern Maryland areas.
The website provides customers with information on the various building offerings from DEH, including pole buildings, agricultural structures, as well as commercial and residential construction. The site also contains a showcase gallery of completed projects by DEH, including agricultural and equestrian structures, as well as homes and business buildings. In addition to the listed contact information, DEH Incorporated can also be contacted through the website itself.
About ArachnidWorks, Inc: Offering a full range of advertising and marketing services such as graphic design, web design, and internet marketing, Frederick, MD based ArachnidWorks Inc. serves Baltimore, Washington, DC and beyond. The firm also offers search engine optimization services as well as ad creation, copywriting, print media, logo design and other corporate identity services. ArachnidWorks is also an experienced media buyer in the Mid-Atlantic region.