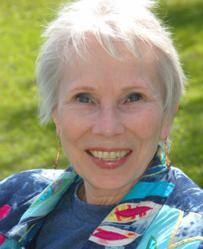 New Brunswick, New Jersey (PRWEB) November 28, 2012
Judie Haynes, president of NJTESOL/BE presented the President's Award to ESL Author Elizabeth Claire on May 30, 2012 at the organization's annual conference. Ms Haynes explained the award: "In the eighties and nineties, when we began teaching ESL, there were almost no materials that were suitable for our students; Elizabeth Claire filled that need, and continues to do so."
Ms. Claire is the author of This Is Me, and All Around Me, (The ESL Wonder Workbooks) that help young entry-level English language learners begin their study of English in a friendly easy-to-use format.
Claire authored one of the first teacher's resources in the field: ESL Teacher's Activities Kit, published at the time by Prentice Hall Regents. This comprehensive kit has become a classic in the field. The ESL Teacher's Activities Kit has been used across the United States (and in Japanese translation in Japan) as a teacher training staple.
Ms Claire tells the ESL Teacher's Activities Kit was born: "Evelyn Fazio, an editor at Prentice Hall had a title in mind, ESL Teacher's Activities Kit, for a professional resource book that she felt was sorely needed. Fazio had been combing through teacher's magazines to find a likely author. She found an article of mine "Training ESL Buddies," in Instructor Magazine and called me. 'What would you put in a book with the title ESL Teacher's Activities Kit?' she asked."
"I told her I'd put in all the things I had learned the hard way, by trial and error, in the first twenty years of my teaching career," says Claire: "--how to communicate across the language barrier, how to organize an ESL classroom, keep records, and most especially, how to teach without textbooks (There were no suitable textbooks for young immigrants learning English at the time I started my teaching career). I had been greatly influenced by the researchers in our field, Stephen Krashen, Jim Cummins, and James Ascher who were promoting natural ways of teaching languages, which had put into words what I had been discovering by trial and error: Do interesting activities in the classroom and have students learn the language to talk about those activities. It worked far better than presenting vocabulary lists and grammar rules, or memorized dialogues, or listen-and-repeat drills. Hands-on activities motivate students to speak about them, and to learn vocabulary. Language learned via activities and games is retained far more efficiently than formal presentations of language."
One teacher fan asked Claire: "Can you imagine how many students have used your games to learn English over the years?"
"I used to think about that, when very little money was coming in," says Claire: "50,000 ESL teachers x 20 students a year x 20 years...it adds up. It was a consolation for getting just a 5% royalty."
Claire's later books include ESL Teacher's Holiday Activities Kit, Classroom Teacher's ESL Survival Kits # 1 and 2 (with Judie Haynes), American Manners and Customs, Three Little Words, Dangerous English 2000!, What's So Funny?, Help Your Buddy Learn English, Easy English Crossword Puzzles, Kristina, 1904, "the Greenhorn Girl", and ESL Phonics for All Ages, a phonics series designed for older English language learners, who may arrive not able to read in any language.
Claire, who had lived in New Jersey for 34 years, now lives in Virginia Beach, where she writes and publishes a monthly newspaper for English language learners, Easy English NEWS. The newspaper for adult and young adult immigrants is in its 17th year. "I'm thrilled and very grateful for the award," says Claire. "It keeps me going."
New Jersey Teachers of English to Speakers of Other Languages/New Jersey Bilingual Educators is a state organization that operates to further the education and support of teachers of English as a second language. It has a membership of more than 1,400 teachers. NJTESOL/NJBE is affiliated with national TESOL.