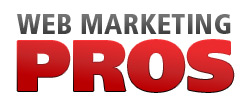 Jacksonville, FL (PRWEB) November 28, 2012
An updated, easy-to-use website has been developed for Outreach International of Independence, Missouri by Web Marketing Pros of Jacksonville, Florida. The website has been updated to feature full control over the site by Outreach International, enabling Outreach to easily update graphics, videos, text, products in its online shop, and more, as well as receive online donations.
Peter Roesler, President of Web Marketing Pros, said, "The outstanding work of Outreach International can now be more fully featured and updated by the organization itself, with the ability to change and add new content to their website at will by their able staff.
"Web Marketing Pros is a long-time supporter of Outreach International and their important mission to assist the world's most marginalized people living in poverty. We full support Outreach International's concept of assistance to create sustainable good for children and families instead of merely offering one-time aid.
"Through the new e-commerce shop added to the website, donors can now choose many forms of aid through Outreach International, including such unique opportunities as donating a live piglet for $40, two live chickens for $25, a sheep for $120 or a goat for $75. These extraordinary gifts – the gifts of milk, food, and wool – can make a huge difference in the lives of a family in poverty, and can help them lift themselves to a better standard of living."
Outreach International is a 501(c)(3) non-profit human development agency which directed 375 poverty fighting projects last year, reaching 243,097 people in need for what the program calls Sustainable Good. The agency, formed in 1979, works in 13 impoverished countries around the world.
Web Marketing Pros is one of America's leading Internet marketing companies, working with clients from throughout the country. Web Marketing Pros is recognized as a professional leader in search engine optimization programs, and offers a wide variety of marketing services beyond Internet websites, allowing clients to access a full spectrum of marketing plans and products in all areas.