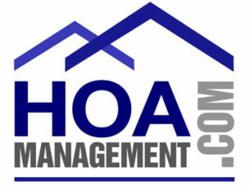 Southampton, PA (PRWEB) November 28, 2012
HOA Management (.com) is proud to announce a new advertising partnership with CPM Property Management, Inc. CPM offers property management of condo and neighborhood associations, townhome developments, apartment building complexes, commercial properties and more. Based in Southampton, PA, they provide their services to Bucks County, Montgomery County, Chester County, and Philadelphia, Pennsylvania.
CPM Property Management will be featured on the HOA Management (.com) directory as a result of the new partnership. They will receive specialized advertising that focuses on their community management skills. Visitors to HOA Management (.com) can learn more about CPM by clicking on their profile page. HOA Management (.com) provides a link which allows users to click through to CPM's homepage. Visitors can also submit a form to be contacted via email or phone call.
CPM Property Management was created and operates under a philosophy of honesty and strong ethical principles. Their goals are to constantly maintain member goodwill, exercise efficient control over operations costs, and keep property values at their highest levels. In today's fast moving world, CPM continually upgrades their services and operational policies to stay current with the newest operating ideas.
HOA Management (.com) is a leading HOA property management directory that uses targeted marketing strategies to reach out to community associations and offer them free access to its online directory. Association residents and board members are able to connect with professional management companies and service providers in their local area by searching on the HOA Management (.com) directory. To learn more about HOA Management (.com), visit http://www.hoamanagement.com or email sales(at)hoamanagement(dot)com.
###