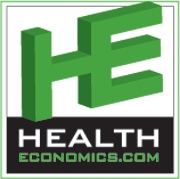 Roche is using an innovative strategy of selling health insurance in order to attain market access for its cancer drugs in China. Is this outside-the-box thinking or a conflict of interest?
Ponte Vedra Beach, FL (PRWEB) November 27, 2012
The most-read story on HealthEconomics.Com this week examined how Roche is using an innovative strategy to attain market access for its expensive cancer therapies in the potentially huge emerging market in China. Roche is teaming up with re-insurer Swiss Re to sell private insurance to Chinese, predominantly within the middle socioeconomic class. Through this insurance program, these newly insured patients can afford to use more of Roche's oncologic therapies that would typically be too expensive to afford. This story, originally published in FiercePharma, is covered more in-depth on HealthEconomics.Com HealthCare Value and Market Access News.
Another top story on HealthEconomics.Com explored the collaboration of three pharmacy industry giants – J&J, Lilly, and Merck – collaborating on a newly formed Investigator Databank. This clinical database is intended to improve the efficiency of clinical trials, and also serve as a repository of information on clinical trial sites' capabilities, including training records. The objective is to initiate clinical trials more quickly, and thus bring products to market sooner and with less costs. These charter companies are encouraging other pharma organizations to get involved in the Databank. Read the news summary on HealthEconomics.Com to learn more.
A YouTube Video "Big Thinkers on Big Data" was a popular item on HealthEconomics.Com. The video featured Forrester Research's Principal Analyst, Mike Gualteri, and was sponsored by Intel. Gualteri discusses the potential of big data at both a personal and a corporate level. Given the competitiveness of the pharma industry, extraordinarily high costs for clinical trials for new chemical entities, and ensuing patent cliff, the healthcare arena has many opportunities to plunge into these big data areas for the development and marketing of their products. This video link is featured on HealthEconomics.Com.
About HealthEconomics.Com: A pioneer in the field, HealthEconomics.Com is the global authority in healthcare value and pharma market access. Each day, HealthEconomics.Com compiles the latest news, policy updates, resources, conferences, and jobs for BioPharma's professionals involved in health economics, outcomes research, market access, and pricing. A trusted resource, HealthEconomics.Com's comprehensive content is carefully selected by a discerning health economist editor, making it the most visited website for healthcare value and market access in the industry, with visitors encompassing all corners of the globe.
News Media interested in receiving the most current information on healthcare value and market access may obtain a free subscription to HealthEconomics.Com by visiting the site or by subscribing to the HealthEconomics.Com Newsletter.