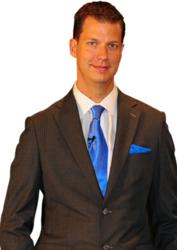 Guests will include 'A-Players' from around the world, representing the US, Canada, Dubai, Australia, New Zealand, and China
Los Angeles, CA (PRWEB) November 27, 2012
Top business guru JT Foxx announced that his Mega Partnering VI event in Los Angeles November 29 through December 3 is now sold out.
"There will be a combined $4 billion in net worth attending Mega Partnering VI, but with only 650 spots available, there was never any doubt that we'd sell out," JT Foxx said. "We only accept a hand-picked group of highly qualified millionaires, celebrities, and investors to network with guests like Michael Eisner, Kathy Ireland, and Eric Trump, among others."
"Our guests will include 'A-Players' from around the world, representing the US, Canada, Dubai, Australia, New Zealand, and China," JT Foxx added. "Everyone will get a chance to make valuable connections. Plus we'll be discussing what works in today's economy and how entrepreneurs should position themselves for success in 2013 and beyond."
JT Foxx explained that presentations will focus on strategies for marketing, branding, wealth accumulation, capital preservation, and more over the course of the 3-1/2 day conference, plus a bonus branding day.
About JT Foxx
JT Foxx started investing with nothing more than a rusted out Ford pick-up truck, $974 dollars and 1 cheap suit. Now just 6 years later, he has acquired and sold over 500 properties, closed over $40 million in real estate deals. He is a serial entrepreneur and the host of the syndicated weekend radio personality of the "J.T. Foxx Show" in the U.S. and Canada. He has started several multi-million dollar companies all over the world, became one the most sought after motivational speakers and recognized as one of the top wealth coaches in the world all by mastering the art of partnering, branding, networking, and marketing.