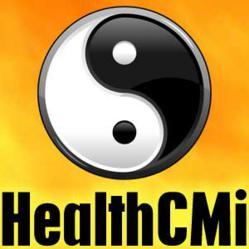 Acupuncturists can look forward to an incredible Year of the Snake with live webinar acupuncture CEUs at HealthCMi.
San Jose, CA (PRWEB) November 28, 2012
The Healthcare Medicine Institute (HealthCMi), a leader in acupuncture continuing education, has announced its 2013 live webinar series for licensed acupuncturists. Coming in January, a special two hour acupuncture ceu webinar will cover the biomedicine and Chinese medicine diagnosis and treatment of pelvic inflammatory disease. The webinar is valued at two acupuncture CEUs and counts towards in-person CEU credit for California licensed acupuncturists. NCCAOM®, Texas, CTCMA and Florida PDAs and CEUs also apply.
In February, HealthCMi.com is featuring a live dietetics webinar featuring Chinese medicinal herbs and foods for the treatment of common ailments. This 6 hour, 6 CEU seminar will be hosted live in San Jose, California at Five Branches University. Participants will be able to sign up for the course at the HealthCMi website and may either attend the conference or view it over the internet. The acupuncture continuing education credits apply for the entire USA and Canada. Massachusetts acupuncturists may apply their CEU hours towards their herbal continuing education requirements.
HealthCMi continues its commitment to distance learning and home study courses. In addition to a complete roster of acupuncture and herbal medicine courses, HealthCMi is rolling out two new dietetics anytime online courses in early 2013. In addition, two more case study anytime online courses featuring the works of the great Dr. Di will be available in early 2013. Anytime online courses are those wherein participants download the course reading materials, take the online quiz and receive a certificate of completion for acupuncture continuing education credit.
Prof. Jeffrey Pang, Department Chair of Herbal Medicine and Chinese Medicine Theory at Five Branches University, will be teaching the live dietetics webinar. Generations of experience and a lifetime of learning went into the making of this valuable course on Chinese medicine healing foods. In addition, HealthCMi continues to offer Prof. Pang's anytime dietetics courses online. Look for these and more courses at HealthCMi.com , the home of the Healthcare Medicine Institute.
About the Author:
Adam White, L.Ac. has served as a faculty member and as the Continuing Education Director for Five Branches University. His publications cover a variety of topics including Chinese medicine dietetics, the treatment of pelvic inflammatory disorders and herb-drug interactions. He is currently the CEO of the Healthcare Medicine Institute.