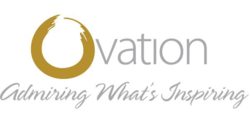 Maplewood, NJ (PRWEB) November 27, 2012
umojawa, an online platform for community and civic engagement, has announced its sponsorship opportunities program for its Ovation in Education Award program. As a partner and social media ambassador for #GivingTuesday™ today, umojawa is asking companies to join as sponsors in recognizing those who volunteer to support U.S. schools.
With competitions in five U.S. regions, the Ovation Award in Education Award will honor school PTA/PTO teams that demonstrate best practices in volunteerism, with projects that show strength in team leadership and management, innovative approaches, and successful solutions applied in school systems nationwide. umojawa will share submitted projects, and crowdsourcing will be an essential part of the judging process along with judging by the umojawa board. Five regional award winners will be announced in May 2013 and each will receive awards for their schools from a prize pool valued at $10,000.
Sponsor benefits include: Brand prominence on the Ovation Award web site with visibility across umojawa's exclusive crowdsourcing platform; Brand recognition on all award collateral, including promotional materials, informational materials, and social media;Mention in all award media interviews; Brand visibility for product and/or services provided as incentives to competing organizations throughout the five regions; Recognition on all materials and press for Ovation Awards ceremony; Included in press releases about award process, new sponsors, award winners; Included as a featured sponsor in weekly newsletters to Ovation participants; Featured in an Ovation blog post on the award site.
To learn more about sponsorship opportunities, email Sue Serritella at sponsors(at)umojawa(dot)com.
PTA/PTO individuals and teams can register at http://umojawa.com/ovation/ to learn more about the Ovation Award criteria and the application process.
About umojawa
umojawa is an online platform for community and civic engagement. Leveraging emerging technologies and social media, the organization extends its participants' messages and missions and helps them to build strategic partnerships that can facilitate and support their initiatives. For communities committed to civic engagement and social change, umojawa.com provides a forum to share their stories and support others' good work and best practices that elevate their efforts. umojawa's Ovation Awards program honors organizations for their work that benefits others, and brings attention to those achievements through a unique competition process that includes online crowdsourcing and board recognition.