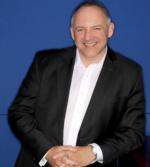 Richmond, VA (PRWEB) November 27, 2012
The Board of Directors of InfoComm International®, the trade association representing the commercial audiovisual industry, has announced the results of elections for the Board for 2013; Julian Phillips, Vice President of Whitlock has been elected to serve as Director at Large for a two year term.
Julian moved to the U.S. and joined the Whitlock executive team in 2010 following several years as Managing Director of European integrator, Impact. He is also the co-founder of the Global Presence Alliance which provides enterprise AV standards and support services to businesses around the World.
"I am delighted to have been elected to the Board of InfoComm; it is a true honor to have been selected by my industry peers" commented Julian. "Although I have spent the majority of my career in IT, I have become very passionate about the role and value AV plays in helping organizations transform business practices and improve productivity... I look forward to the opportunity to work with InfoComm and other board members to bring AV & IT closer together, recruit more corporate members and expand the organization's impact to serve a broader global market."