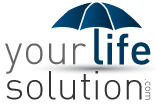 Chicago, IL (PRWEB) November 27, 2012
YourLifeSolution.com,an instant online life insurance quote service, wants to add State Farm life insurance quotes to their website. "Many life insurance companies, and I mean over 100, make their life insurance quotes public within an open database which independent agents can display on their website. It is great for the consumer and good for the independent agent who owns the website, but State Farm has yet to make their rates publicly available through this extensive database, but they are available on StateFarm.com. I've written articles in the past where I've shown State Farm life insurance quotes versus the best rates available and in the information age I don't think a company can just keep their head in the sand and refuse to make this information available for comparison. I'm urging State Farm to make their rates available, as myself, and many other agents would like to display them within our sites", said Eric Smith, the founder of YourLifeSolution.com.
Eric Smith intends to contact the marketing department of State Farm to urge them to add their life insurance rates to the CompuLife database instead of merely being available within StateFarm.com. "Certain life insurance carriers seem to be ignoring the existence of the Internet. Life insurance quotes online are becoming more and more readily available and these carriers can't ignore it forever", said Eric Smith.
For instant life insurance quote comparisons, visit YourLifeSolution.com.