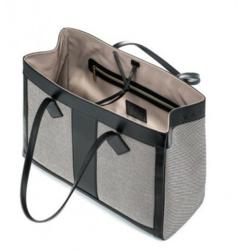 (PRWEB) November 27, 2012
Recently, NOGDA Group has announced that it plans to open flagship store in Shanghai soon. In addition, it will upgrade its existing fashion network with 15 stores around the nation. As a leading fashion retail brand, NOGDA Group expects its double-digit sales growth in China to continue in the coming years.
"Changing needs of consumers dictate that we connect with existing and new customers not only through the product, but that NOGDA's brand values align with those of sophisticated Chinese consumers," said, Joyce Fong, CEO of NOGDA Group.
According to Joyce Fong , Chinese consumers make up about 12 percent of global luxury spending and about 30 percent of global market growth. The Chinese mainland luxury market has increased at a compound annual growth rate of 34 percent since 2004, and is now more than twice the size of Russia's $5.73 billion and the Middle East's $5.1 billion.
"This is an important area for us to explore and understand to ensure we connect with China's upscale urban consumers. We have to make sure we engage with Chinese consumers in a way that is meaningful for them."
"Our flagship fashion shop dedicated entirely to the Chinese market was an important step in that process, but there is more to be done, and in a market the size of China, which continues to develop and change at such a rate, it's a challenge we are enjoying."
About NOGDA Group
Founded in Hong Kong in 2008, NOGDA Group is a leading online provider of fashion handbags and shoes, and consistently ranked Top 10 on numerous review sites. NOGDA Group offers high-quality products at affordable prices, and they put much attention to the customer service.