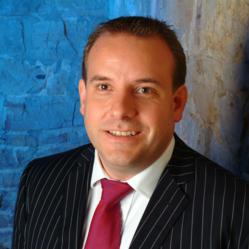 By leveraging SAS's infrastructure expertise to provide additional assurance for its client network, CGI has not only improved the service it can deliver to its client, it has also added another layer of resilience to its own business.
London (PRWEB UK) 28 November 2012
The SAS Group, an international provider of managed and professional network services, has signed a managed services agreement with IT and business process outsourcing firm CGI to provide WAN monitoring and support for one of its major UK clients. The agreement follows the completion of a 15-site WAN upgrade for the client by the SAS Group in collaboration with BT.
Canadian-based CGI is one of the largest independent information technology and business process services companies in the world and since its 2012 merger with Logica, the company now employs over 72,000 people in more than 40 countries.
In line with its global success, CGI UK has had a significant impact locally and today provides an extensive range of outsourced technology services to a large number of enterprise clients across the region.
One of the biggest challenges facing any organisation that manages multiple client infrastructures is guaranteeing optimum service levels and system performance at all times, but as CGI's network services team lead Gary Chesney knows, this isn't always possible.
"One of our largest UK clients was having a lot of problems with ADSL lines and we weren't able to get the support we needed from the carrier to resolve the issues," said Gary. "It didn't take long for the client to lose faith in the carrier but that was also reflecting on us; at one point it got so bad we were close to compromising our client SLAs, which is unacceptable."
In a bid to resolve the issues once and for all, and with the existing carrier contract coming to an end, Gary started thinking about alternative providers.
"We were looking for three things," said Gary. "Lower cost, a better support experience and flexibility in terms of technical options and growth."
As the largest telecoms provider in the UK, Gary was keen to include BT in any network discussions but did have some concerns about the level of support CGI would get by taking BT's standard service wrap.
"We got BT in and we said, 'we like the price but we need to have a better support structure than you offer out of the box,'" said Gary. "BT said, 'we can see you need more TLC, we'll introduce you to SAS.'"
Apart from being a specialist in network management and support services, the SAS Group was also a long term partner of BT's and an expert in the BT product portfolio so this seemed to offer the perfect solution all-round.
"SAS showed us what they could offer and we liked the sound of it," said Gary. "They could give us the support we need when we need it."
Satisfied that CGI now had a viable solution, Gary commissioned the SAS Group to design and install a new client network based on BT's MPLS network IP Clear. As part of the implementation process, the SAS Group would also work with CGI to migrate the network over from its previous provider.
"It took a long time to remove the old network from the business; the technical challenges of co-existing were probably the main issue," said Gary. "But during the migration process we were in constant contact with SAS and between us we migrated relatively successfully with very few hitches."
Since completing the WAN upgrade, the SAS Group has assumed responsibility for supporting the new infrastructure and today provides 24/7 monitoring, fault resolution and change management services to CGI.
"What SAS has done is make our carrier relationship more personal; we speak to the service desk and engineers on a named basis and that is a major positive of working with these guys," said Gary. "We've also got much better visibility with the SAS monitoring tools and having that real time view of what's going on means we can be a lot more proactive with our client."
"To be successful as a managed service provider today you've got to stay focused on what you do best," said Charles Davis CEO for the SAS Group. "It may seem odd that an MSP would collaborate with what might appear to be a competitor but by leveraging SAS's infrastructure expertise to provide additional assurance for its client network, CGI has not only improved the service it can deliver to its client, it has also added another layer of resilience to its own business."