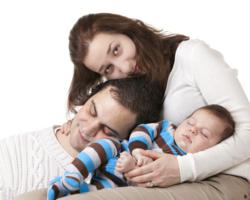 When taking out a permanent life insurance policy, those who are young can lock in a low premium and have coverage that will last a lifetime.
(PRWEB) November 28, 2012
Many people believe they don't need life insurance, but for everyone there is at least one good reason to take out a policy. InsuranceHotline.com's life insurance buying tips make it clear what the reasons are and why delaying can be a big mistake.
Young People Get Better Rates
The younger the person applying for a life insurance policy, the lower the rate they will qualify for. Every year of delay can mean higher rates as the risk of health problems increases. Insurance companies give the best rates to people who represent the lowest risk of a claim. When it comes to life insurance, that means people who are young and healthy.
"When taking out a permanent life insurance policy, those who are young can lock in a low premium and have coverage that will last a lifetime" says Tammy Ezer of InsuranceHotline.com. Rates are typically better on term policies as well. Lower premiums are a good reason to buy now.
Protecting Loved Ones
Even in a family where both parents make a good living, it's hard these days for anyone to get by as a single parent. For those who have children, those kids are the top reason to buy life insurance now. And it's not only for the breadwinner; a homemaker needs a policy too. Consider the cost of child care in the event that a working parent suddenly has to pay for it.
Raising children is expensive, and life insurance ensures that a sudden death doesn't force them to give up their lifestyle and dreams. It can keep them in their home, pay for school and activities, and keep good food on the table. It means stability in an unstable time.
Health Changes Happen
Even a person who is healthy now can be struck by an unexpected illness, and after that illness strikes it is much harder to get life insurance. Thinking that health problems are not going to happen until old age can be a big mistake. Young people are diagnosed with cancer and other terminal illnesses every day. And it doesn't have to be a terminal illness. Things like high blood pressure or diabetes can reduce the ability to qualify for insurance and also raise the rates.
Good health is a good reason to take out a policy now – healthy people get better rates, and a sudden change in health status can't affect the rate once the policy has been issued.
Everyone Has Final Expenses
Even those who have nothing else to plan for financially will still have final expenses, and those can be a major burden on grieving relatives. A life insurance policy takes that one burden away and allows your loved ones to move forward without the strain of more bills.
No one wants to think about death, but it happens every day in unexpected ways. Life insurance provides for those left behind, and making a difficult time easier may well be the main reason everyone should obtain a policy right away. Take the time to obtain life insurance quotes and know your options.
About: InsuranceHotline.com is a free online insurance rate comparison service that directs consumers to its large network of more than 30 insurance companies and licensed insurance professionals and provides quotes based on the lowest rates available through its network. In business since 1994, InsuranceHotline.com does not sell insurance, is not a licensed broker, and is not owned in whole or in part by an insurance company, agent or brokerage; ensuring consumers get a truly unbiased quote.