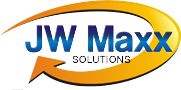 Scottsdale, Arizona (PRWEB) November 27, 2012
JW Maxx Solutions, an online reputation brand expert company constantly turned to for advice on all thing Internet, releases next year's advice for small companies trying to establish themselves in the realm of online media.
Social media itself seems intuitive enough; at its heart it is just a platform for releasing news and spotlighting information relevant to the company. Companies need to remember, however, that building an online reputation needs be just one piece of a much larger puzzle. In our quick-as-lightning world of consumption, where books, games and services are expected to be delivered via the Internet in a blink of an eye, consumers look to companies to have multiple, instant avenues of communication available, says JW Maxx Solutions. Building an online reputation must rely not only on Facebook feedback, but also LinkedIn, Twitter, email, and even instant chat. The goal is to present consumers with as many choices as possible to open the communication lines – this makes the company seem like it values the input of its costumers and has a stronger adherence to customer service.
Building an online reputation doesn't just stop at being accessible though, according to JW Maxx Solutions, expert online reputation managers. Something all businesses struggle with is dealing with negative comments on their social media outlets. When building an online reputation, businesses wonder, should these negative comments just be deleted? Or dealt with on a case-by-case basis? First it has to be understood that the average consumer is more likely to believe negative press than positive press, especially when posted by a normal person on a Facebook page. Consumers tend to trust each other more than any organization and the movement of peer review has never been stronger in today's commerce.
Building an online reputation is usually confronted with two types of negative comments: the constructive criticism and the subversive insult. While the former is a chance for companies to self-analyze and use as data to better their business model, the latter is usually nothing more than a childish, profane offering of rudeness that is typically just a cry for attention. When faced with such an insult, despite common sense telling a business to just outright delete the comment, JW Maxx suggests to just ignore it. "Big, profitable businesses can't be bothered by this type of behavior and deleting it just makes the company look like it has something to hide," says Halicki. "Just let the offender drop his pointless messages, and soon he will get attention-starved and bored, and leave you alone and without further ado you will be back building an online reputation defense."
JW Maxx Solutions can be contacted at:
11811 N Tatum Blvd, Suite 3031
Phoenix, AZ 85028
Phone: (602) 953 – 7798
info(at)jwmaxxsolutions(dot)com
http://www.jwmaxxsolutions.com