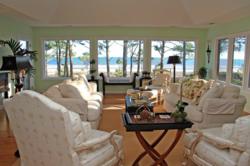 Hilton Head Island, SC (PRWEB) November 28, 2012
Travel enthusiasts around the country are busy finalizing their Christmas vacation plans for the year. Like every year, Hilton Head Island will be in its full glory duringjavascript:void(0); this period to mesmerize the visitors to the island with beauty beyond comparison. This amazingly beautiful barrier island is considered by many to be one of the best spots in the world for a memorable family vacation. Apart from the picturesque Atlantic beaches, Hilton Head Island is one of the best Golf resorts in the country. Sea Pines is a renowned destination with 1,300 acres of marshlands, lagoons, forest reserves, and parks. biking, water sports, and fishing are some other popular activities in Hilton Head Island.
Visitors to Hilton Head Island during the upcoming Christmas holiday would also have the opportunity to witness some colorful events during their stay. Music lovers would surely enjoy the highly anticipated Greg Russell Christmas Concert to be held at the Harbor town on the 23rd of December. The 21st Annual Hilton Head Regional Medical Center Jingle Jingle 5K Run and Health Walk is also scheduled for the 22nd around the main street and Hospital Campus. The island also plays host to a nine day long winter skating event starting from the 22nd of December.
Destination Vacation has been one of the most popular holiday rentals for the 1.5 million travelers visiting Hilton Head Island. The team Destination Vacation comprises of people who are avid travel enthusiasts and have a thorough knowledge of the island. Most importantly, they offer a wide range of vacation rentals designed to cater visitors with all types of budget. They are known to provide top class personalized care covering all facilities visitors look for.
About the Company: Destination Vacation is a popular Hilton Head Island vacation rental properties provider. The company is offering a memorable holidaying experience in this beautiful island in the upcoming spring and fall season with lower rates and amazing service.
Follow us on Twitter for latest updates
Website http://www.destinationvacationhhi.com