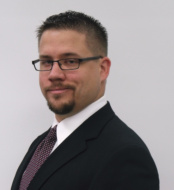 Many people do not realize that a person can be convicted under the North Carolina Driving While Impaired Statute even if the vehicle is not in motion
Raleigh, NC (PRWEB) November 29, 2012
With Thanksgiving just behind us and the upcoming holiday season and new year approaching, many people have plans to travel on North Carolina Highways. During all of the planning that goes with visiting family and/or taking holiday vacations, it's important to remember the various North Carolina Traffic Laws which driver's can face when going to celebrate the holidays. Most people do not consider the possibility of receiving a Wake County Traffic Ticket or a North Carolina DWI Charge during this joyous time. However, nothing will ruin a time of festivities then being ticketed (or arrested) by North Carolina Traffic Police.
The Matheson Law Office has long established itself as a well-known traffic and DWI Attorney Raleigh. Through their efforts of representing hundreds of North Carolina drivers facing matters as small as seat-belt tickets to as large as a North Carolina DWI Charges and even Death by Motor Vehicle, the Matheson Law Office understands that more people on the road means more people receiving citations. For that reason, Raleigh Criminal Defense Attorney M. Moseley Matheson offers some helpful hints to those taking to the highways this season.
First, obey traffic laws. This is a very obvious recommendation, but still one many people fail to adhere to. Though some people of some misconceptions about whether a Police Officer will pull someone over for something minor or only going a little over the speed limit, the reality is you can be pulled for any minor infraction or violation. There is no reason to risk being stopped just to get through that red light or drive that little bit faster.
Second, if stopped, do not admit to anything and do not consent to any searches. "It's important for people to realize that they are under NO obligation to answer questions or allow Police to search their vehicle or person" Raleigh DWI Defense Lawyer Matheson states. "You are only obligated to pull over safely, to provide the documentation the officers request, and exit the vehicle if they request, for safety reasons. It's important to note that this is NOT a recommendation to be rude or obnoxious to the Police, they have a tough job and being difficult is not helpful, but you can politely inform them that you are not inclined to answer any questions or consent to any searches."
Third, do not risk driving while impaired. A Driving While Impaired North Carolina Charge is very serious. The consequences can range from loss of license, community service and fines all the way up to jail time, even for first offenders. If you find yourself out on the road and believe you have had too much to drink, pull off as soon as you safely can, turn off the vehicle and remove the keys from the ignition. Then, either sleep it off or arrange for a ride. If a Police Officer comes in contact with you, do not admit driving or drinking. "Many people do not realize that a person can be convicted under the North Carolina Driving While Impaired Statute even if the vehicle is not in motion" DUI Attorney Raleigh M. Moseley Matheson explains. "It is important to not put yourself in a position where you are tempted to drive while impaired, but if stopped, the best thing you can do is not answer any questions and do not comply with any searches.
Last, if you do receive North Carolina traffic ticket or you are arrested, contact a local North Carolina Defense Attorney as soon as possible to discuss your case. "A Defendant has the Constitutional right to defend themselves, though in most cases it is best to defer to the experience of a licensed Attorney who practices in Criminal/Traffic/DWI Defense" Matheson Says. "The North Carolina Criminal Code can be confusing, and some matters, especially the North Carolina DUI Law, can be very complicated."
If you received a traffic ticket or DUI Charge in Wake County, contact the Matheson Law Office for a free consultation. We have assisted hundreds of clients who face Traffic, DWI, Misdemeanor and Felony charges. The Matheson Law Office offers free consultations to those who call: 919-335-5291